Lifestyle&Events,Fashion,Beauty,Celebrity gist and all things entertainment!
Saturday, 28 February 2015
Merely looking at the dress you would have been forgiven if you previously mistook it for some Ankara,but well you're wrong!
For the Genevieve magazine new website launch which was hosted at Jennifer's luxury store Polo Avenue she rocked this £1,350 Dolce & Gabbana Printed Matelassé Mini Dress which she accessorized with gold shoes and some crystallized headpiece(which I am not a fan of!)
#wesellluxurywerockluxury!
Posted by

Shallie
at 21:55:00
No comments:

Friday, 27 February 2015
Toddlewood often recreates looks from Awards in kiddies fashion,From the Grammys and now the Oscars.. 
Posted by

Shallie
at 15:41:00
No comments:

But Y'all be careful ohhh..before you will present us with baby number three soon.. lol...#Jokes..
The Billionaire's wife and fashion designer had a business meeting and hung out over lunch.. loving Yvonne's look
Phew! that must have been akward! Kim Kadashian and Rita Ora stepped out in identical Latex dresses at a recent party held in honour of Madonna.. You dont want to have to be compared to Kim kardashian for whatever reason..
Posted by

Shallie
at 12:50:00
No comments:

The Actress recently showed off what her Momma gave her!
My small god,my love,my blood,my best friend,my heartbeat,daddy seun.....huh?? hin don get pikin?? lol..
Toyin cant stop showering encomiums on her hubby..Afterall if she doesnt who will..
We say Happy Birthday to Mr Adeniyi Johnson..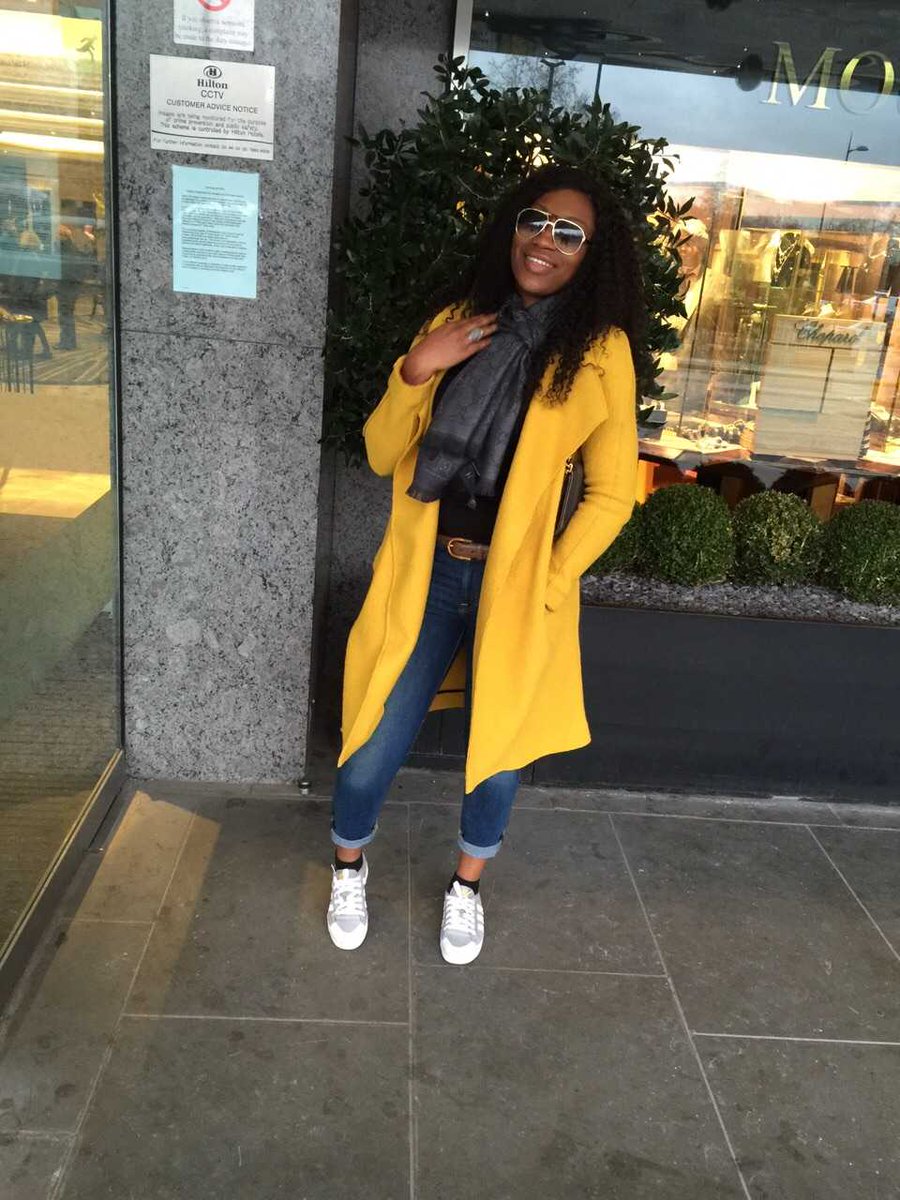 Love the look and that Mustard coat! But! I do hope the actress is abroad and not wearing that in Nigeria ohh..
Kanye remembers his late mother Donda by tattooing her birthdate in Roman numerals on his arm..ohhh he added Daughter North's birthdate as well. so whose is which??
Oya Calculate! hehehehehe..
Mrs Abiola Agbaje and Mrs Bolanle Ambode
The wives of the the key contenders for Lagos state Gubernatorial position APC's Akinwunmi Ambode and PDP's Jimi Agbaje met at a recent event and they couldn't hep but share a warm embrace
Awwww they are like leave those men o jare..come and take hug..
Mary,Husband Jason Njoku and guests at "Thywillbedone" London premiere
Mary was photographed at the recent premiere of Nollywood movie "Thy Will be done" In London recently flaunting a baby bump..
Jason and Mary already have a son together..
Mary Remmy Njoku,Mercy Johnson and son, and director Obi Emelonye
So late last night on twitter this dress was trending because no matter how hard you tried everybody was seeing different colours huh? How possible is that?
Like for me I see this dress in blue and black but some people swore and argued it was gold an white..
well them "scientists" try to explain a possible cause for that..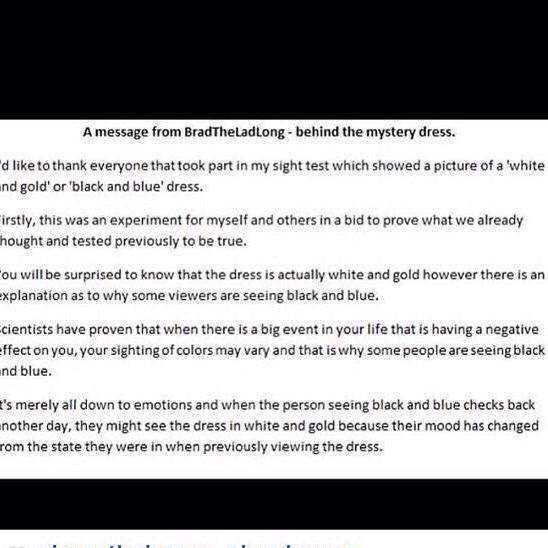 Hmmm this one that they can now make people see different colours..Oya tell what colour did you see??
Ohhh trust the memes to roll in..
So Kim Hit 27 Million followers on Instagram and thought to show off a lil something..not like the world hasnt actually seen it all ohhh..
"27 mil!!!!! Thank you so much!!!! I love you all!!!!!" she shared....
But wait 27 Million! now the most followed person on Instagram,yet you people say she has no talent,she's irrelevant,she's this,she's that....So who are all these Millions following her lol...
Ohhh Btw she says this is what she gets up to with Kanye when they are bored shopping
so someone can be bored shopping?? hmmmm #richpeopleproblems!
Brand new from 2 of the biggest artistes on Nigeria at the moment..
Check on it!
Publisher Betty Irabor
Lifestyle Magazine Genevieve recently launched its new website and they celebrated with a party..
media personalities,Actors,beauty experts,designers and many more from the entertainment industry turned up to celebrate with the team..
More photos when you continue..
Posted by

Shallie
at 01:26:00
No comments:

Thursday, 26 February 2015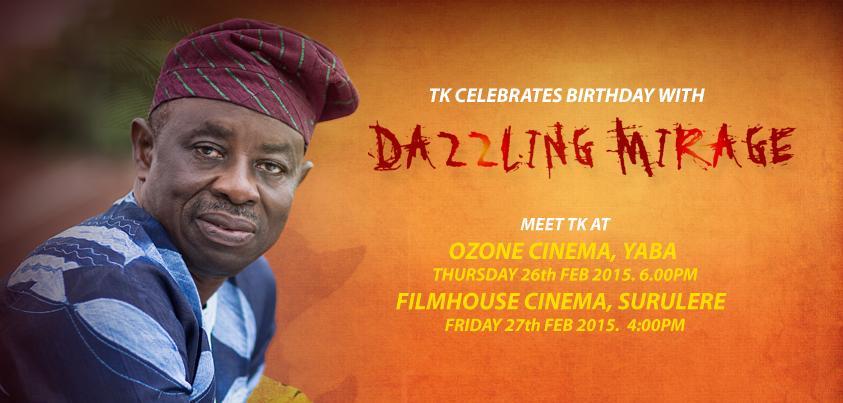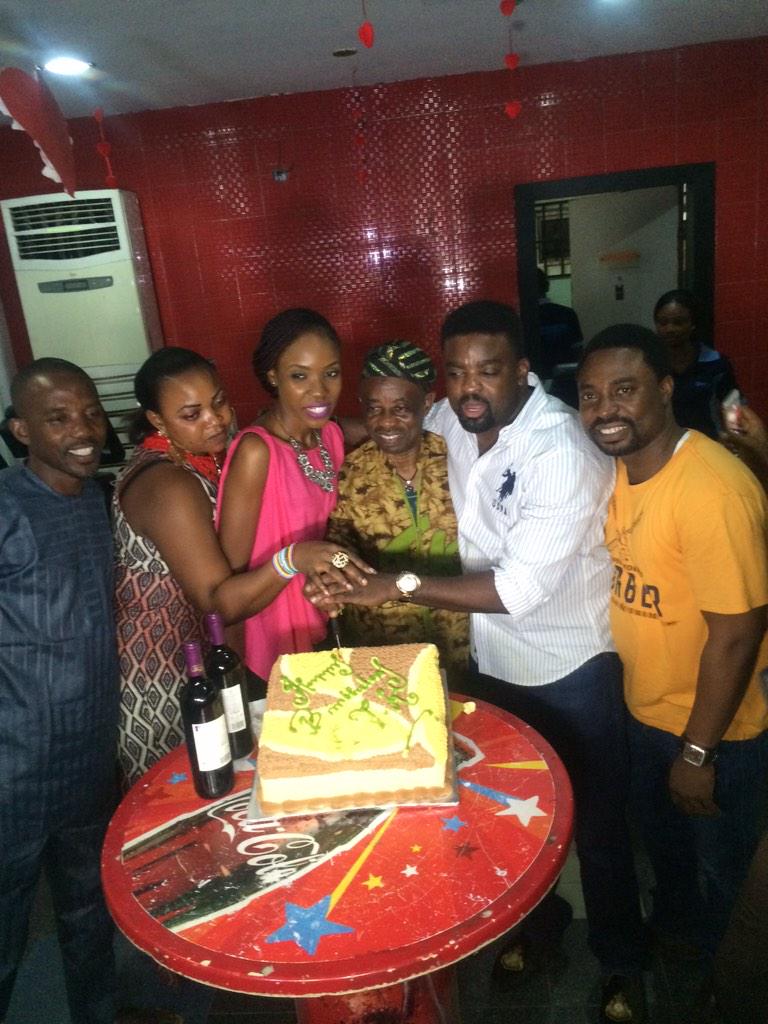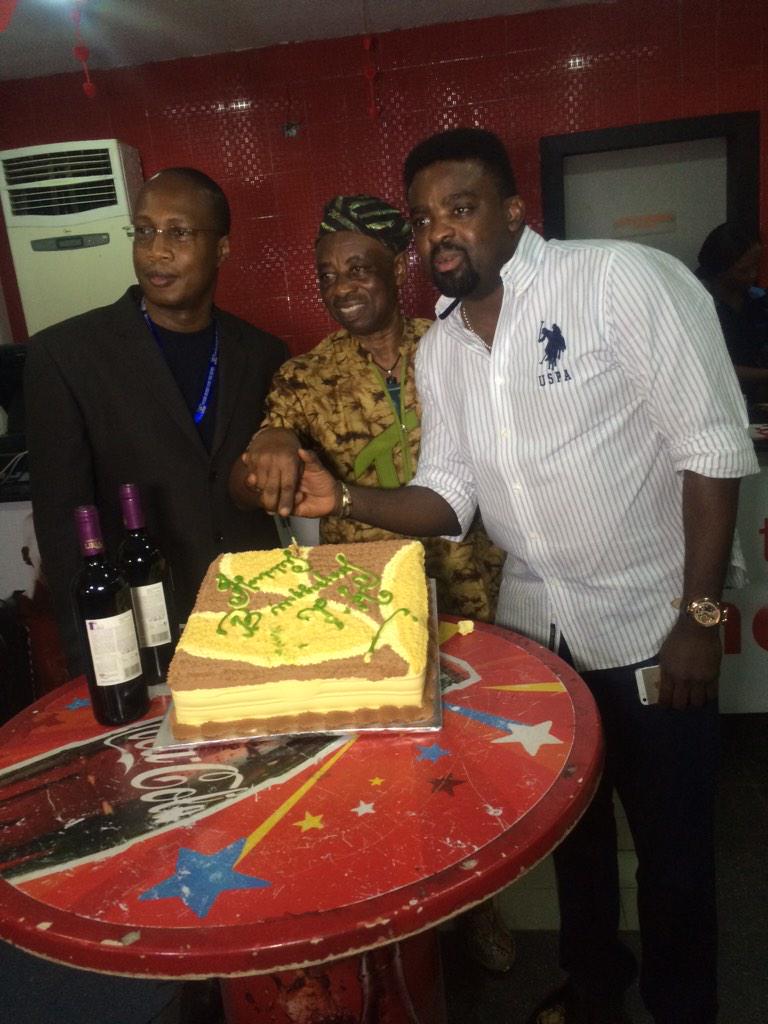 The Producer whose new movie "Dazzling Mirage" has began showing across Cinemas in the country was hosted to a birthday gig at the Ozone cinemas in Yaba Lagos today as 
Kunle Afolayan,Lala Akindoju, and many more were in attendance..
More photos when you continue..
Their shows have been on E! for years infact they have the network to thank for their success but it seemed they threatened to leave the network and they kind of bowed and dangled a juicy offer in their faces.. A whopping $100 Million deal..
The $100 million deal with E! will see the reality show family stay with the network for four more years.It is reported to be the network's highest deal to date!
Momager Kris Jenner is said to have negotiated the deal and as a fierce business woman and negotiator she played hard to get by threatening to leave ohhh well the results are fatter purses for the Kardashian clan.
Kim, Khloe, and Kourtney Kardashian, younger half-sisters Kendall and Kylie Jenner including mum Kris would appear on four more seasons of Keeping Up With the Kardashians and the spin-off series like "Kourtney and Khloé Take the Hamptons."
E! executives believe the family's huge social media following will fuel more future digital projects.
Dad Bruce Jenner is not included in the deal as he will be quitting Keeping Up With the Kardashians after season 10 to focus on his own show on the same network chronicling his transition from male to female
Kanye West isnt in on the deal either but will still continue to appear on the Show
Ohhh E! why??! Another 4 years??!
you should have allowed them to leave! lol..
Posted by

Shallie
at 22:28:00
No comments:

You know what German juice is right?? You dont?!..Naaa cant tell! lol..
Check out Visuals for Cynthia Morgan's Latest effort "German Juice"
The Nigerian President Goodluck Jonathan visited cities Mubi in Adamawa State and Baga in Borno State where the Nigerian army has been successfully fighting off insurgents and reclaiming lost areas.
He met with the troops and Applauded their noble efforts in recapturing territories formerly held by insurgents.
So what do you think about Goodluck Jonathan being a miltary man?? 
More photos when you continue..
The 2015 BRIT Awards held last night and lots of celebrities turned up for the big night in music.
With Performances from Madonna,Taylor Swift,Kanye West and lots more.
More photos when you continue..

Posted by

Shallie
at 18:42:00
No comments: