Lifestyle&Events,Fashion,Beauty,Celebrity gist and all things entertainment!
Saturday, 30 May 2015
The actress is presently shooting a new flick in London.You would have thought stories with the "Osuofia in London" Theme wouldnt hold water these days But Eniola seems to be putting a different spin on this to ensure movie lovers crack their ribs..
More shots and clips when you continue..
Friday, 29 May 2015
Feel good song..Reminds me of the top notch Awilo and Makkosa madness in Nigeria then when everyone was dancing to nothing but Makossa and Soukous.
Awilo hasnt aged at all cant still put "IT" down anyday.
Not so much of a storyline than getting you to dance, The Psquare brothers and Awilo did fairly well on this I think..
Check on it!
Yvonne unlike her fellow Ghanaian actress Yvonne Nelson doesnt really share alot of photos on Social media but she recently shared a few selfies we are loving..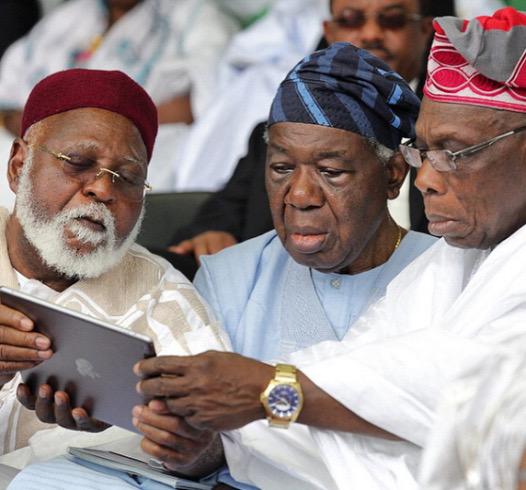 They definitely found something interesting on that device! Abdusalam is like ehen make una look am na him I dey talk.. lol..
Hmmmm,,Awon Baba o fe gba! Abdusalam,Shonekan and Obasanjo photographed today at Buhari's Inauguration.
Posted by

Shallie
at 21:47:00
No comments:

Here she's having an animated conversation with her cousin Penelope  as they both headed out for Ballet classes I mean North is like two years old or almost but it seems like she's having a grown up kinda convo..
North be like; Penelope do you think Dem Pappz are gon  be there again clicking?
Penelope is like Of cos! We popular!
North is like Ohhh NO! Dammit!


More when you continue..

Am totally digging the denim on denim Look on Mercy and her kids for this cover..
And How Gorgeous does Mercy Look?! #Yummymummy!
More From their spread when you continue..
Posted by

Shallie
at 19:35:00
No comments:

What!?? was that really him?? lol..GOD is Great!
Today's been really emotional for me,a bit of mixed feelings here and there, I miss Jonathan already,I mean he was still president some few hours ago! Funny how life switches eh..
Anyways congratulations to our new President Buhari we hope for a positive regime from him.
Goodluck Jonathan and his wife Patience who shunned the handover ceremony returned to their Native Bayelsa state after handing over to the new government and they were showered with love and encomium.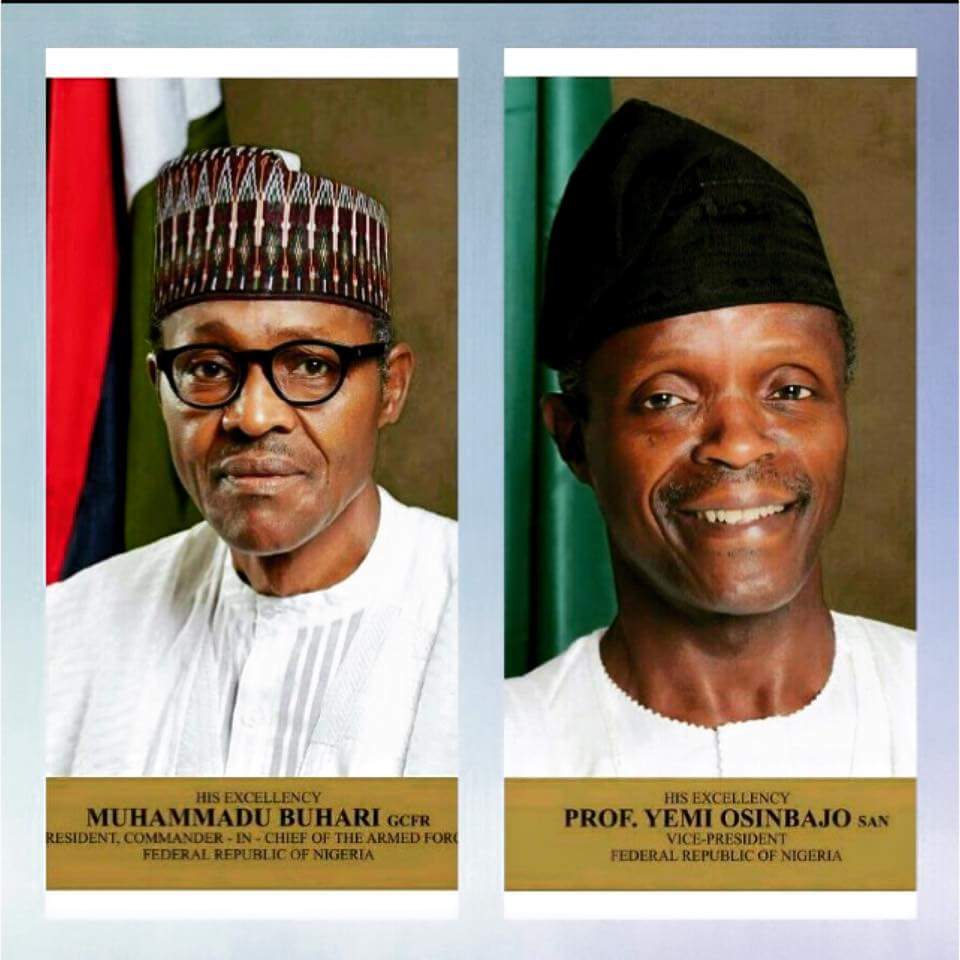 And its done! Nigeria has officially sworn in its new democratic government President Muhamadu Buhari and his Vice Yemi Osinbajo
Thursday, 28 May 2015
The TV presenter has often been criticized for being too thin and promoting an unhealthy lifestyle until she revealed that her Anti Cancer Meds which she still has to constantly take are indeed responsible for her being thin..
Well guess she doesnt care so much anymore now as she shared this new snap in her bikini with the caption On top of the world
Remember when we all met Zahra Buhari and she caused a twitter meltdown because of her looks HERE!
Well we never knew he had a son too whom people have been talking about since he was photographed arriving the country today,with his dad Buhari the new president and sister Zahra.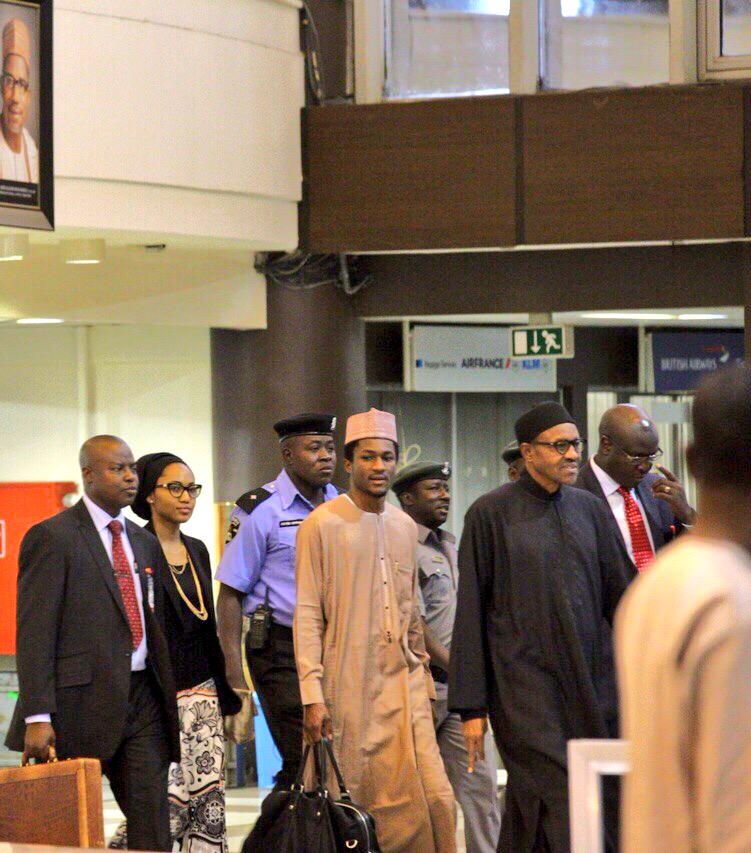 Yusuf is in brown/Khaki native right behind his dad with Zahra in tow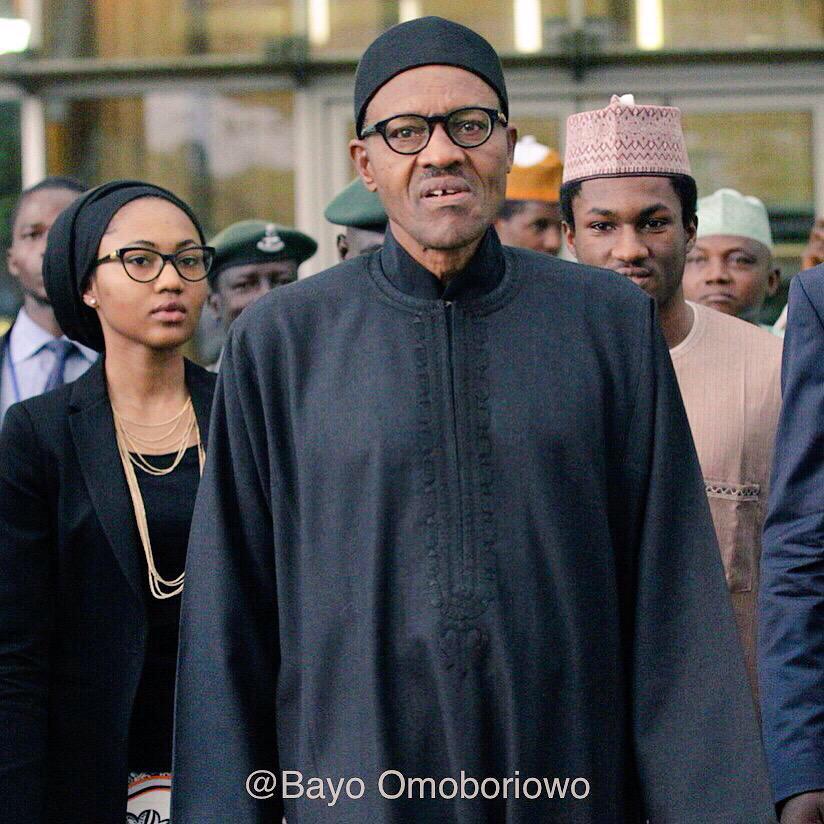 Do you think Buhari just has a family full of fine people or are things just simply being hyped up??
UPDATE;!
Well I sure predicted right Yusuf Buhari did break Nigerian twitter he was trending for hours and hours throughout today..
Taylor's the girl who has made worldwide acclaim just by penning songs from her relationships with equally famous stars. From john Mayer,to Harry Styles the list is pretty long.Its a break -up and then a hit song and Album..
But it seems she got something good with Calvin Harris,them two have been going steady for a few months now and it seems this may be "IT"! so does that mean no more hits miss Taylor??
They were both recently photographed leaving Taylor's apartment after a previous outing..
I must say Taylor looks pretttttyyyy Happy! Must have been a "great" Night lol..
And ohhh check out those long pins..#Legsfordays!
Here's how the actress has been stepping out lately I can totally see a rita Dominic influence on here just wondering if by chance they had the same stylist??
More photos when you continue..
A
dorable play time with mum I guess..couldnt help but notice her eye lashes..pretty long for her age! we already have a diva on our hands people! lol..
And ohhh Mum Kim covered Vogue Brazil recently,I Imagine Kim would be so tired of covers right now she must have covered every celebrity,fashion&lifestyle magazine there is out there but NO! with how vain Kim is am sure she doesn't agree with that lol.
Not much to say..channelling Marilyn Monroe Maybe?!
One more sleep now till we have a new Nigerian president! Whew! Y'all excited? 
Buhari who has been on a "Working" Visit to the UK touched down the Nmadi Azikwe Airport in Abuja this morning  just a few minutes ago ahead of the hand over ceremony tomorrow..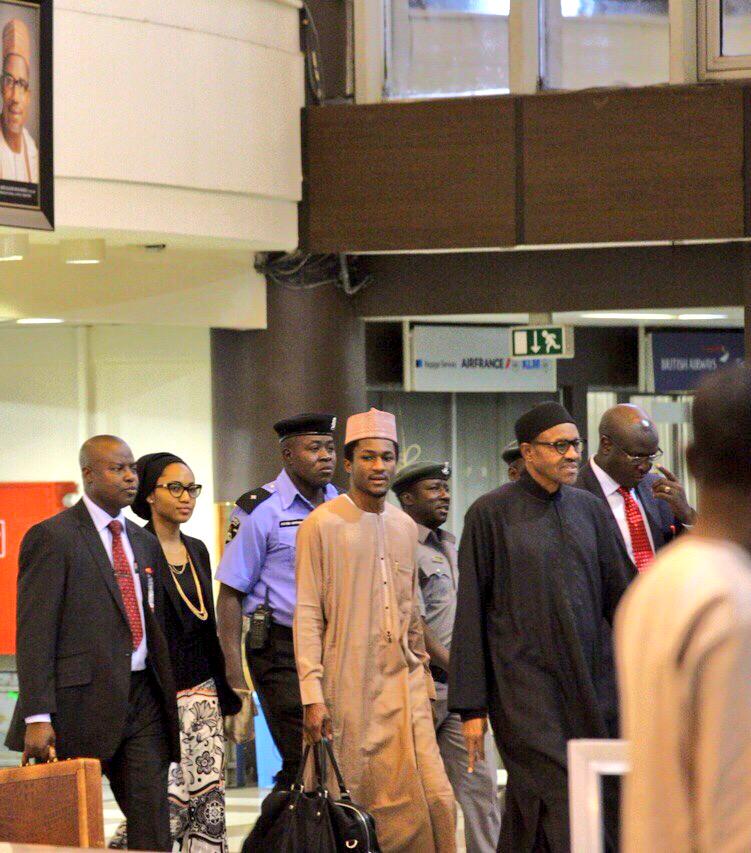 More photos from his arrival when you continue..
This week the media personality is sharing on the types of women part 2! Missed the first part?? Refresh here!
These two are some of my Fave actresses,Lola hasnt been in any movies lately,Doris too.
Them two were however recently in LA for events and projects.
More shots from their fun time when you continue..
Bellisimo Mademoiselle! lol..I am sure one word is French and the other Italian,Yes Naomi commands such awe she is just such a beauty and did you just say she turned 45! She been modelling for so so many years Ild like to say she is THE supermodel! .
Naomi turned 45 a few days back and in what designer to turn up for your 45th! Versace! Simply one of a kind
Happy Belated Birthday Naomi!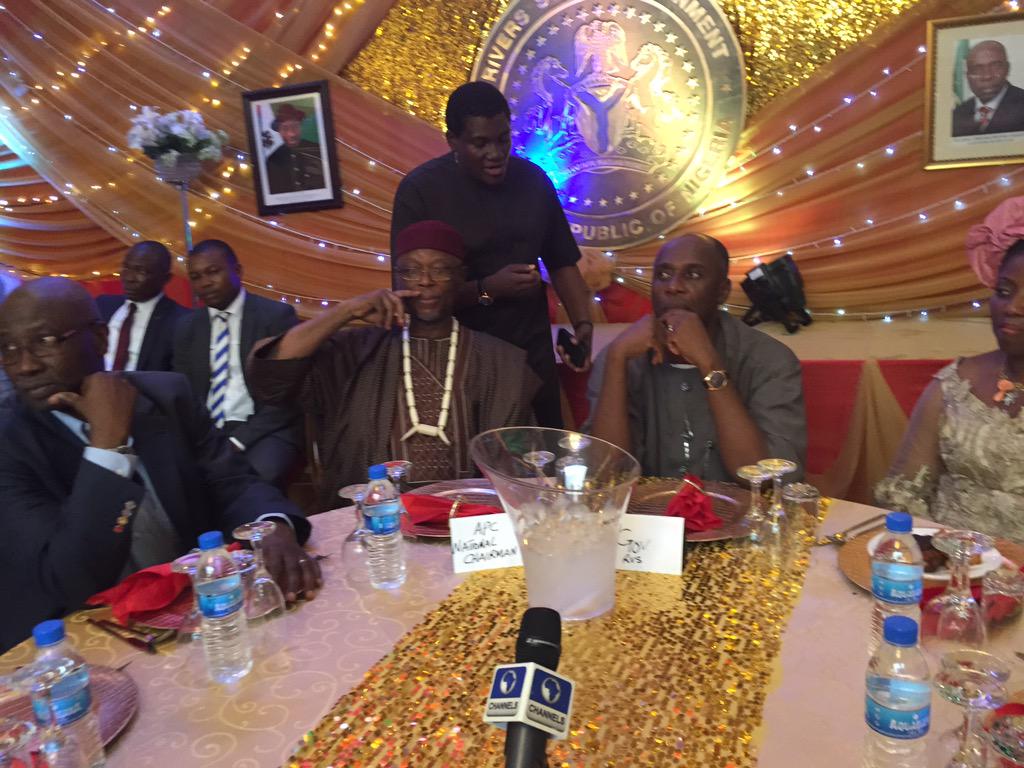 Well governor for only a few more hours though.... The outgoing governor recently turned 50,he celebrated by lauching a few projects and of course with colleagues and associates like party Chairman Oyegun,Abike Dabiri,Nasir -El Rufai amongst others..
More photos when you continue..
The singer/songwriter and actress recently wore this outfit for her recent birthday shindig.Its orange dress from emerging Nigerian brand GREY which they recently showcased at the 2014 Lagos Fashion & Design Week.
So who nailed it Tomi or the model??
Even though Ciara has often times projected herself to be tomboyish,I think she did well on this shoot.
The pieces are gorgeousss... and the shoot all round artistic! 
Posted by

Shallie
at 01:42:00
No comments: