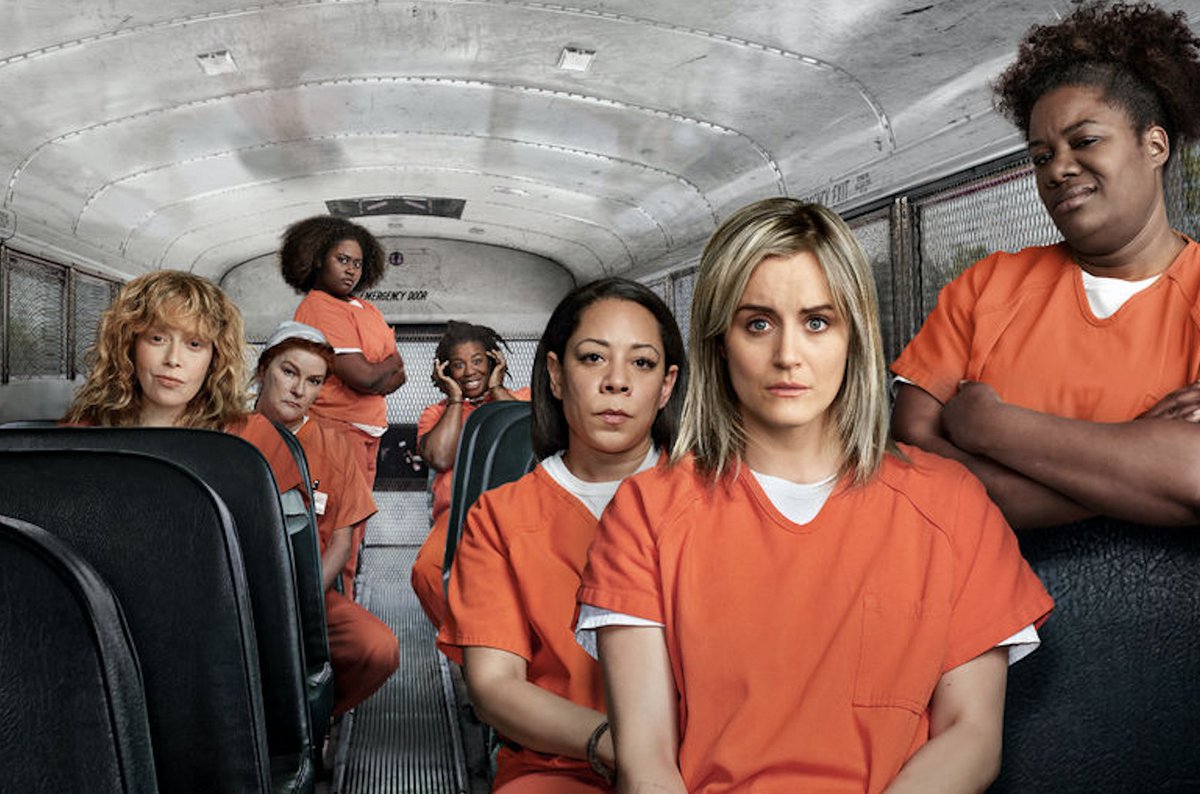 Here's how TV Line is reporting it..
It's the end of an era at Netflix: The streamer announced Wednesday that Orange is the New Black — one of its first scripted shows — will conclude with Season 7 (premiering in 2019).
"After seven seasons, it's time to be released from prison," said series creator Jenji Cohan in a statement. "I will miss all the badass ladies of Litchfield and the incredible crew we've worked with. My heart is orange but… fade to black."
The Season 6 finale featured Piper's (Taylor Schilling) early release from Litchfield, while an earlier episode hinted at the possibility of her writing a memoir about her time in prison. Taystee, meanwhile, was found guilty for the murder of Piscatella (after the MCC guards successfully covered their tracks) and sentenced to life behind bars.
Reflecting on the series' conclusion, Cindy Holland, Vice President of Original Content Netflix, said, "During production of Season 1, everyone involved with Orange Is The New Black felt like we knew a special secret we couldn't wait to share with the world. Since then, we have laughed, cried, raged, and roared with the women of Litchfield, and every moment spent with them felt like borrowed time — too good to last forever/ We will be sad to say goodbye but we will definitely be going out on a high."
Watch the cast bid the show adieu below:
— Orange Is the New... (@OITNB) October 17, 2018
I am not sad about the show ending at all I think it did run its course and they have the final season to wrap things up properly..
Thanks to the ladies of Litchfield for 6 great seasons and of course a final series finale..