With Four Housemates Efe,Tboss,ThinTallTony,Debie Rise Nominated this week it was a tough battle as fans battled to save their Favourite.

After a Performance from Mavin stars Reekado Banks Host Ebuka crossed over to the house amidst chit chat saving Efe and Debie Rise before announcing
That Indeed ThinTallTony was Evicted..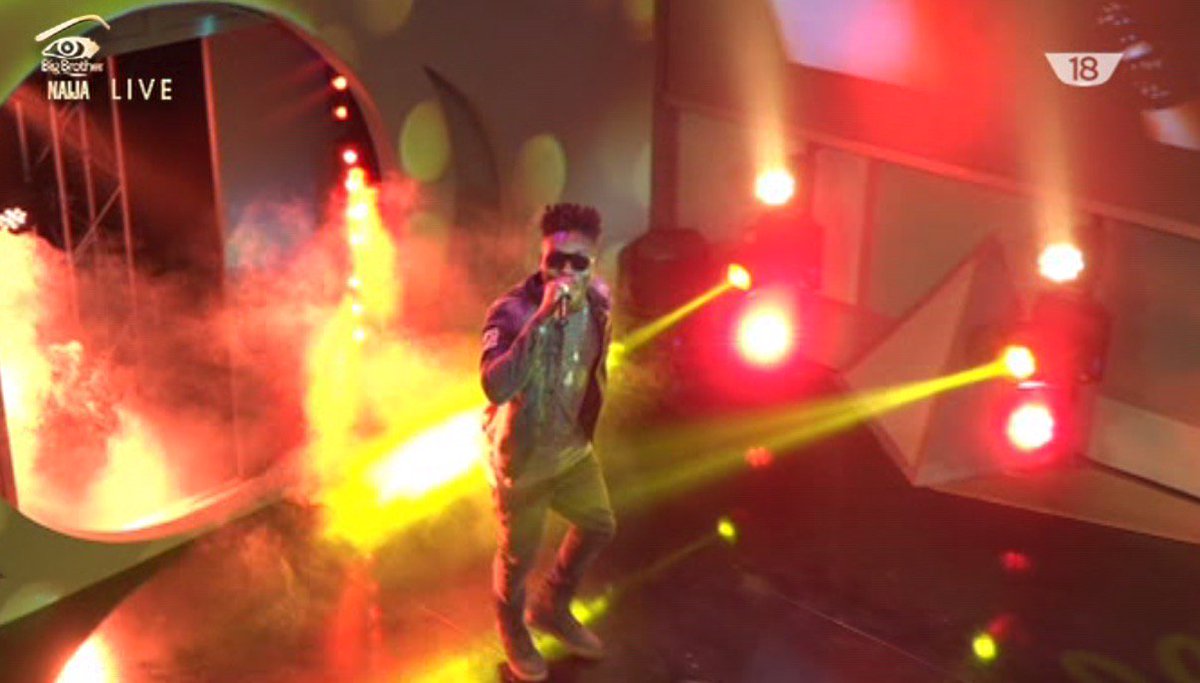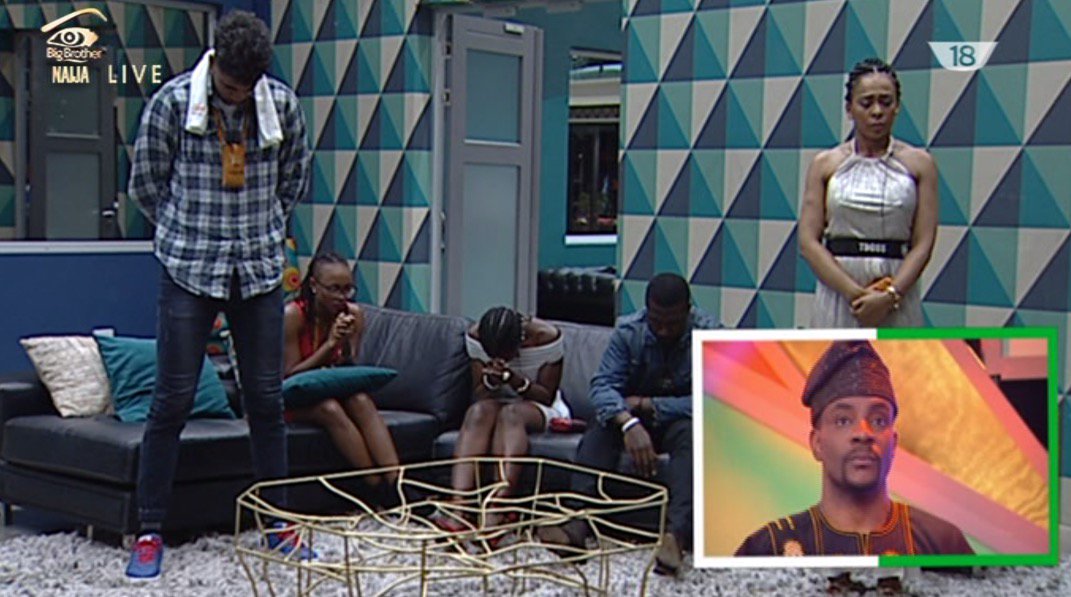 More when you continue..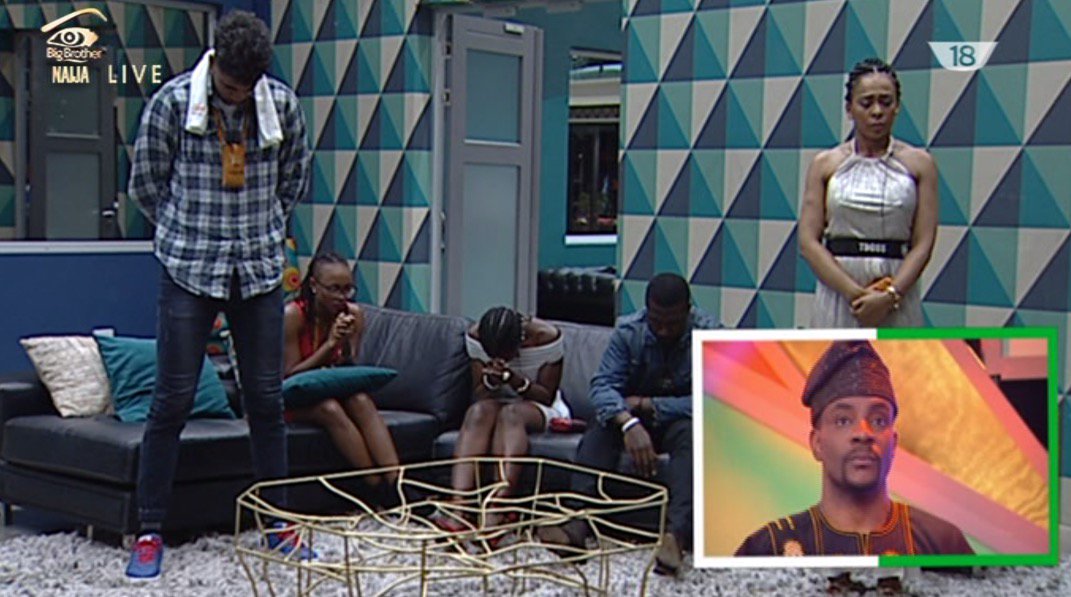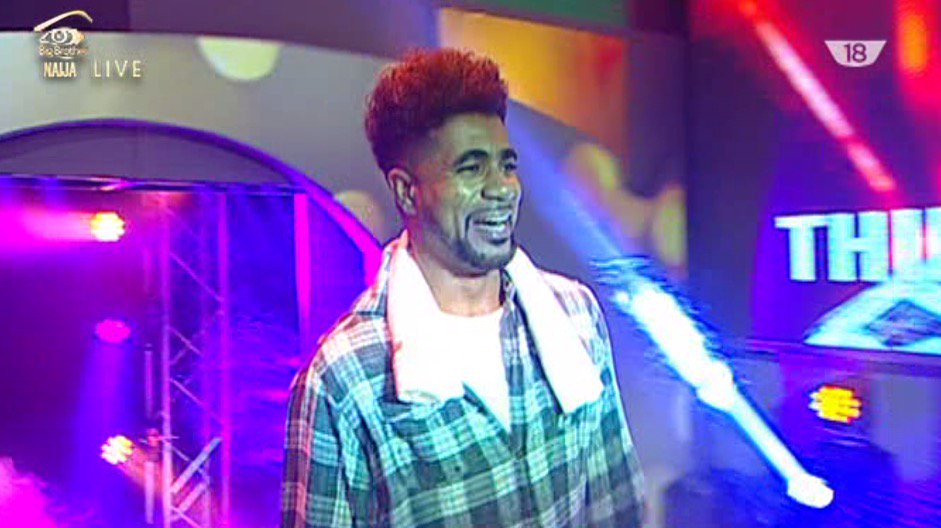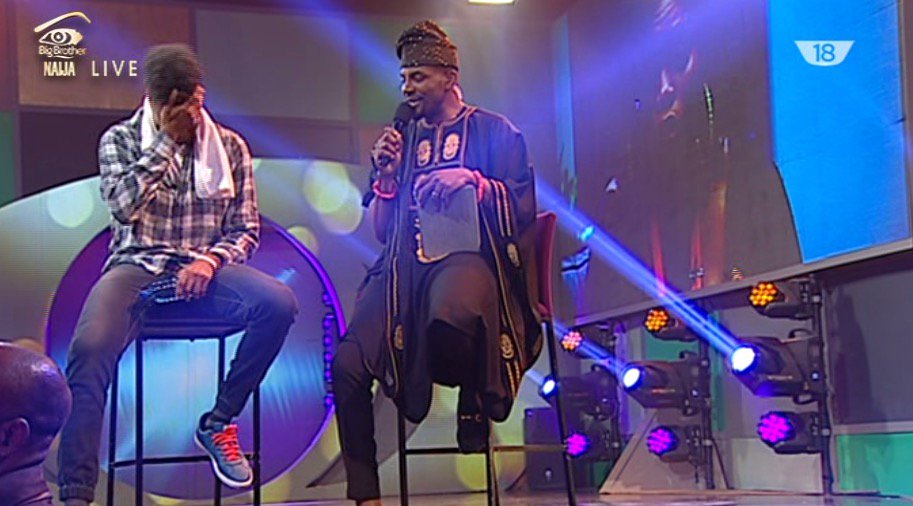 When asked about his relationship with Bisola he said Nothing of what happened in the house was real but that she was going to be his friend for life.
On Keeping his marriage a secret he said he did his research and realised that they treat Married people differently and that he ensured his housemates never discovered his secret as he tried to seperate his personal life from the big brother Naija game and he dint think his strategy backfired in anyway..
Bye TTT!
Here's how Nigeria Voted this week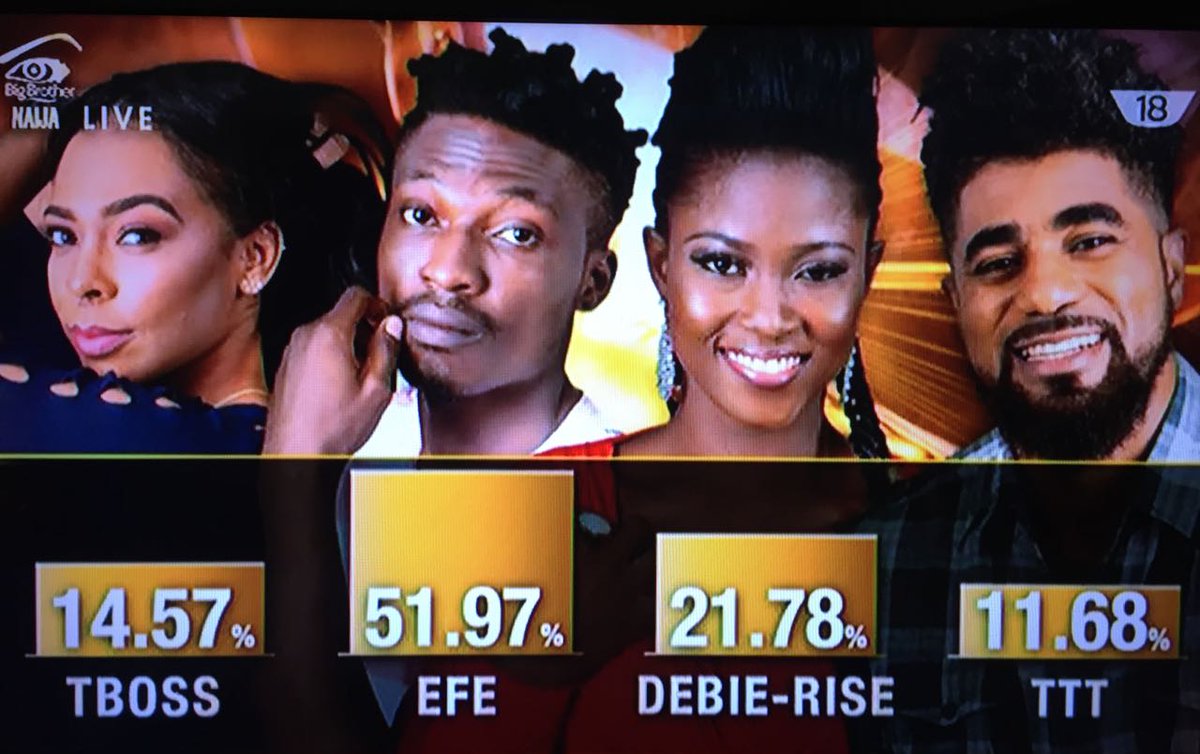 Efe Fans dint come to play at all!