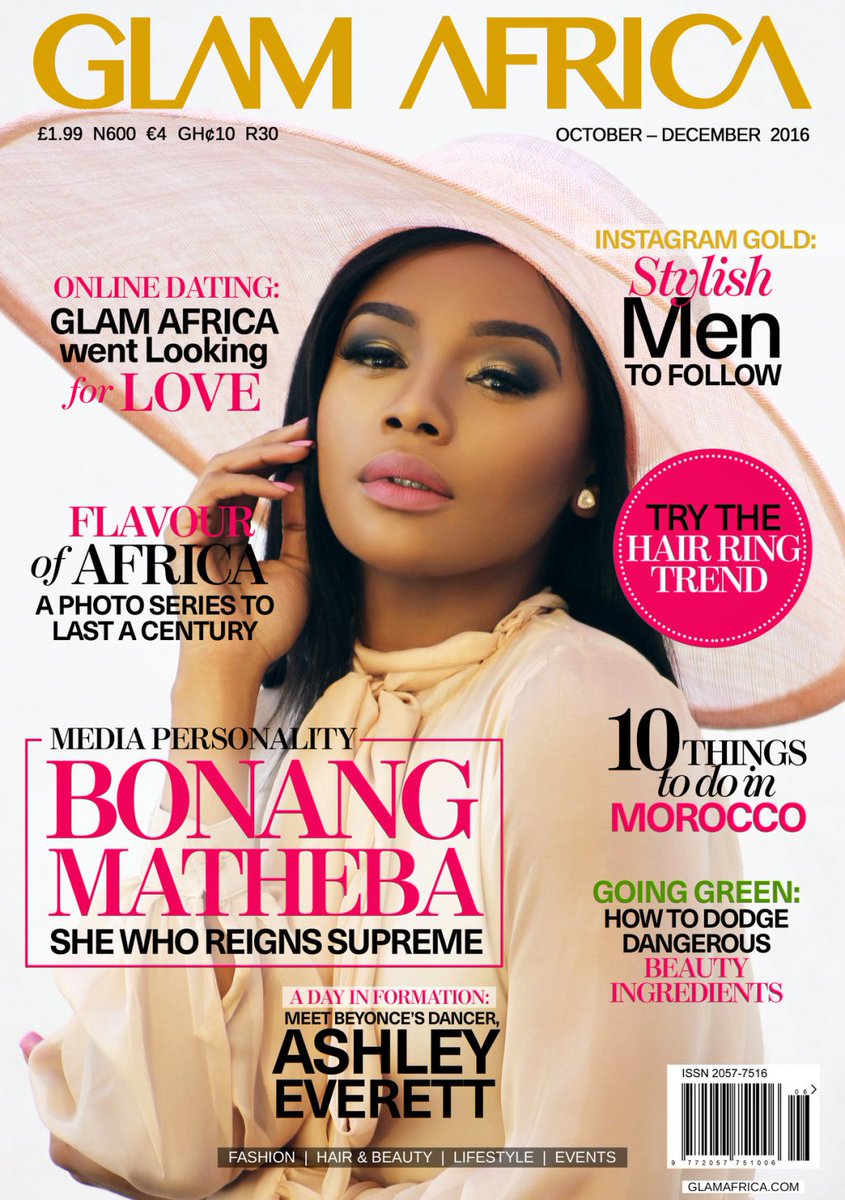 Stunning South African beauty and media personality Bonang is coverstar for this edition of Glam Africa.
TV and radio host, Bonang Matheba who has a staggering 2 million followers on social media talks to Glam Africa about the role Social Media has played in her life, her upcoming book, personal life and future plans..
Glam Africa says.. "This edition explores how social media has created a new mode of success and the celebrity world of today. Hoping this issue will positively impact and inspire readers, it also explores social media's contribution to society's perception of Africa as a whole. How the indigenous content on social media paints the continent in positive light and the positive effects on the perception, relevance and even economic performance the continent will experience as social media matures."
More images from Bonang's Photo spread below..