Nothing but dirt is left of an adorable relationship that was once the envy of fans..
Remember how we all gushed at Tonto's engagement ring and how marriage really changed her?? Well it seems the challenges facing her now strained marriage may be too much to make a turnaround for these two.
Tonto revealed a few more damning facts about what she went through and how her marriage was basically based on lies!
In response to fan questions Tonto revealed so many gory details about what she's been through and that she even had to make several trips to the doctors to treat sexually transmitted diseases..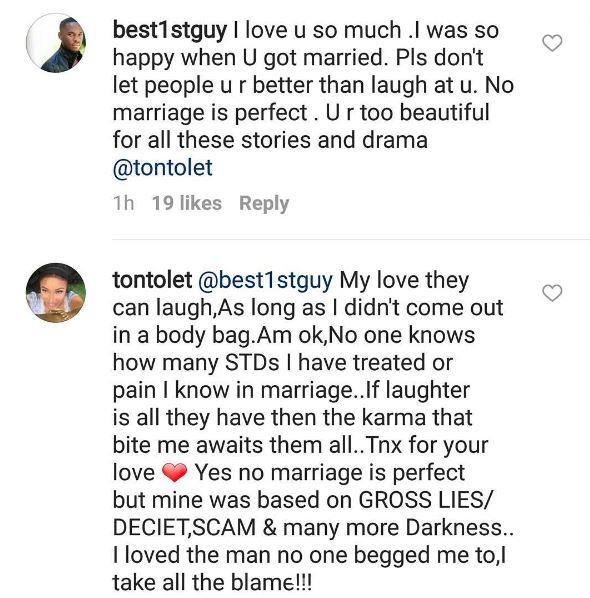 My love, they can laugh. As long as I didn't come out in a body bag, I'm ok, no one knows how many STD's I have treated or pain I know in marriage…if laughter is all they have then karma that bit me awaits them all. Thanks for your love. Yes, no marriage is perfect but mine was based on Gross lies/Deceit, Scam & many more Darkness.. I loved the man no one begged me to, I take all the blame!!"
Karma that bit me?? Is Tonto Dikeh saying this is all Karma??