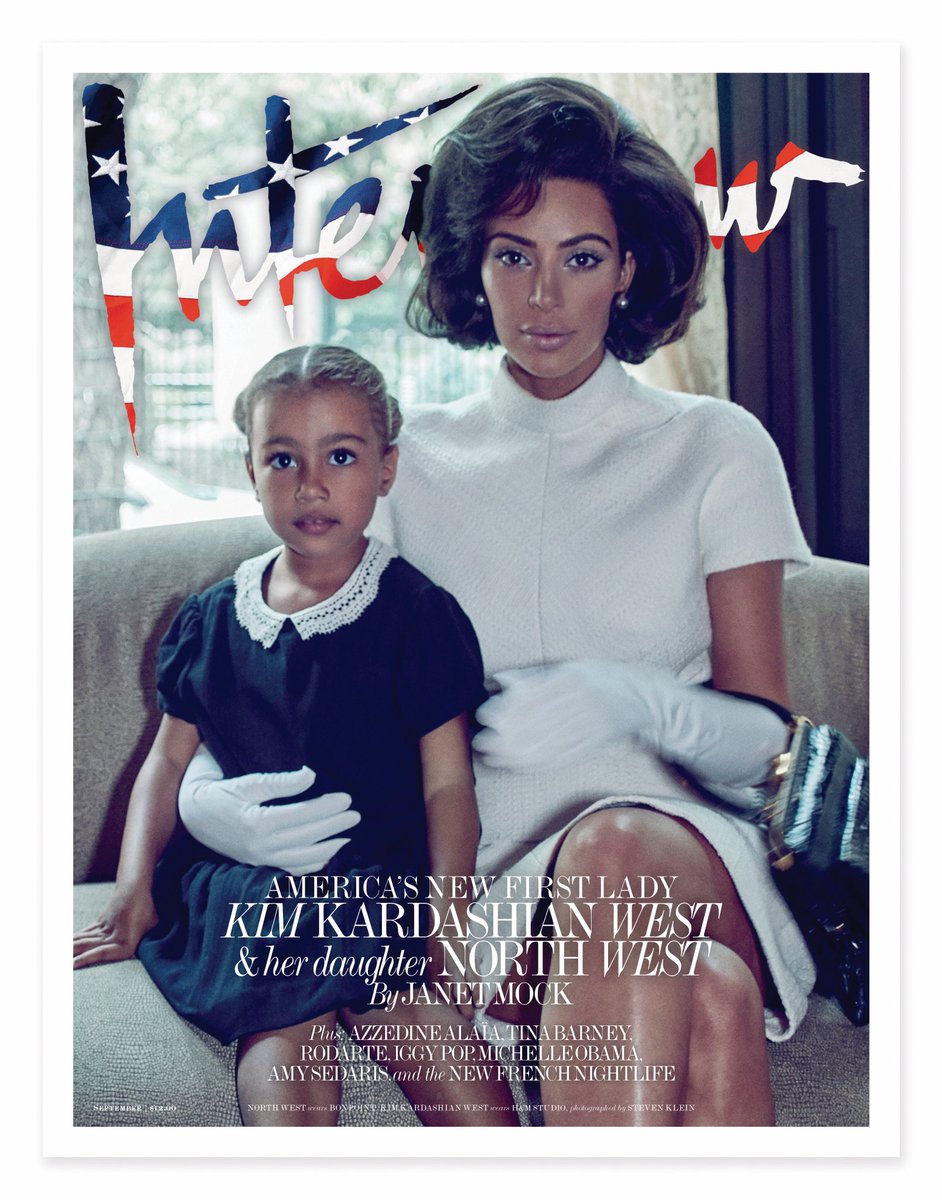 Kim Kardashian is joined by her adorable daughter North West as she channels former US first lady Jackie O for interview magazine.
The publication shared the cover saying..
For her debut appearance on the cover of a magazine with her daughter, North, Kim Kardashian West channels Jacqueline Kennedy Onassis.
As usual anything Kim kardashian does causes controversy.From people criticizing her skin tone,accusing her of too much tan,and some cant even believe she dared to channel Jackie.
who is she?!,how dare she?! she is trash compared to Jackie!
The comments have been pouring in via several media outlets that have posted the images.
Kim's social media pages have not been spared either! with folks calling her a porn star and so many unprintable things!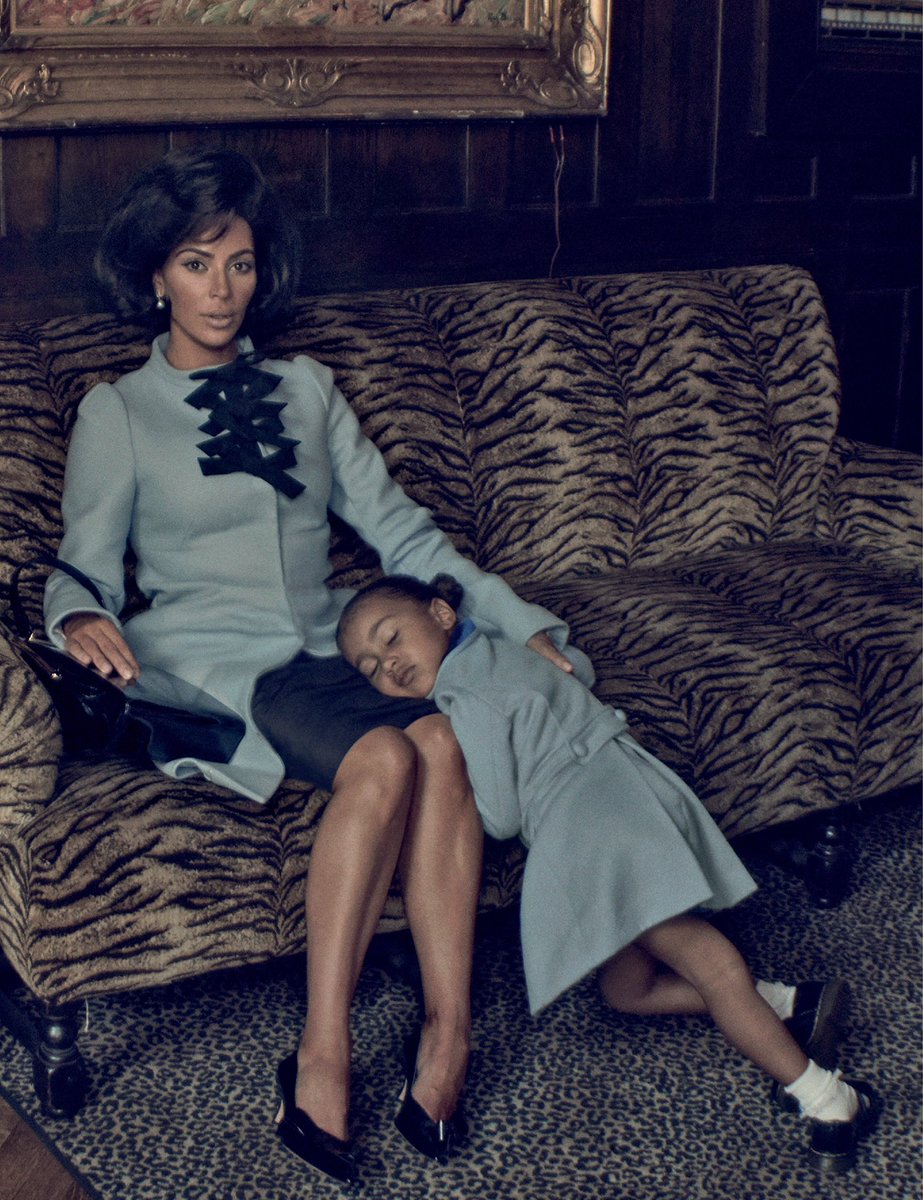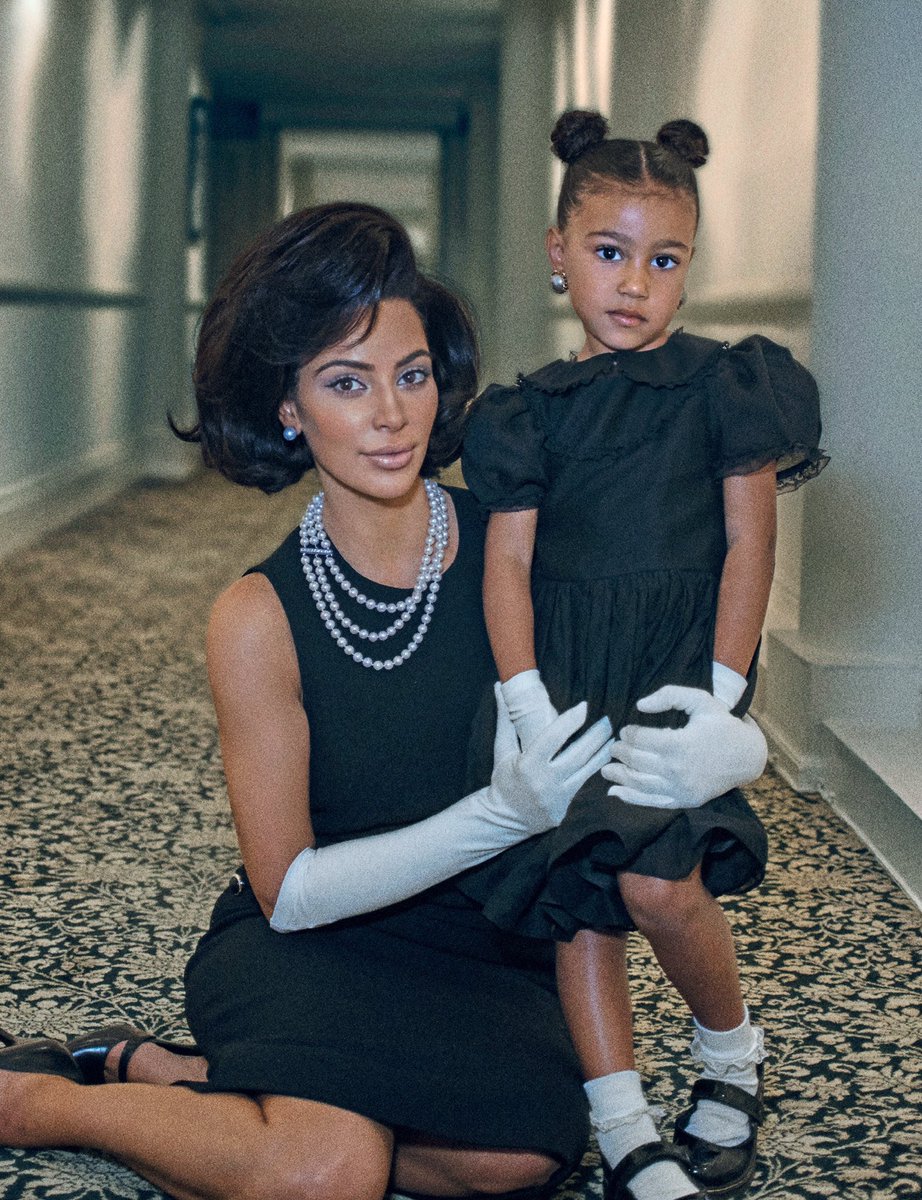 Well I think y'all need to chill! RELAX! and at least look at how cute North is!