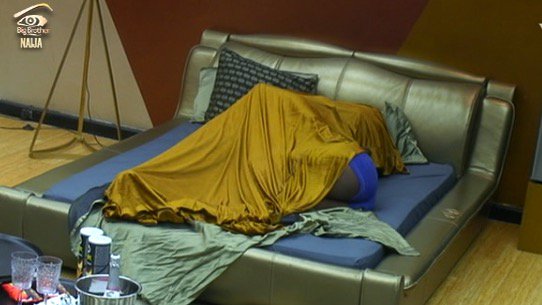 They both seem to have the hots for each other,kissing at every opportunity even though TTT(Thin Tall Tony) is a married man with kids.
Bisola who is oblivious of this fact and seems to be so smitten with him couldnt wait to get intimate with her beau.
Right after their Saturday party Last night while the other housemates were debating over missing alcohol and on whether to play their usual truth or dare game they went into the bedroom straight away to get down!
— Big Brother Naija (@BBNaija) February 18, 2017
To extent of their getting down or actually doing the do will remain a mystery as they were under the sheets ,but according to most comments on social networking site twitter, somebody did have his microphone properly used last night!
— The Insider (@Cherryclintrump) February 19, 2017