Kunbi Oyelese is the brain behind fashion house April by Kunbi,her herthrob recently proposed and they been taking steps toward Marital bliss.
The couple had their introductory ceremony some months back,please refresh Here! and they just recently made things legal with their court wedding..
The bride looked so elegant in a dazzling gold gown with some sophia webster sandals to go..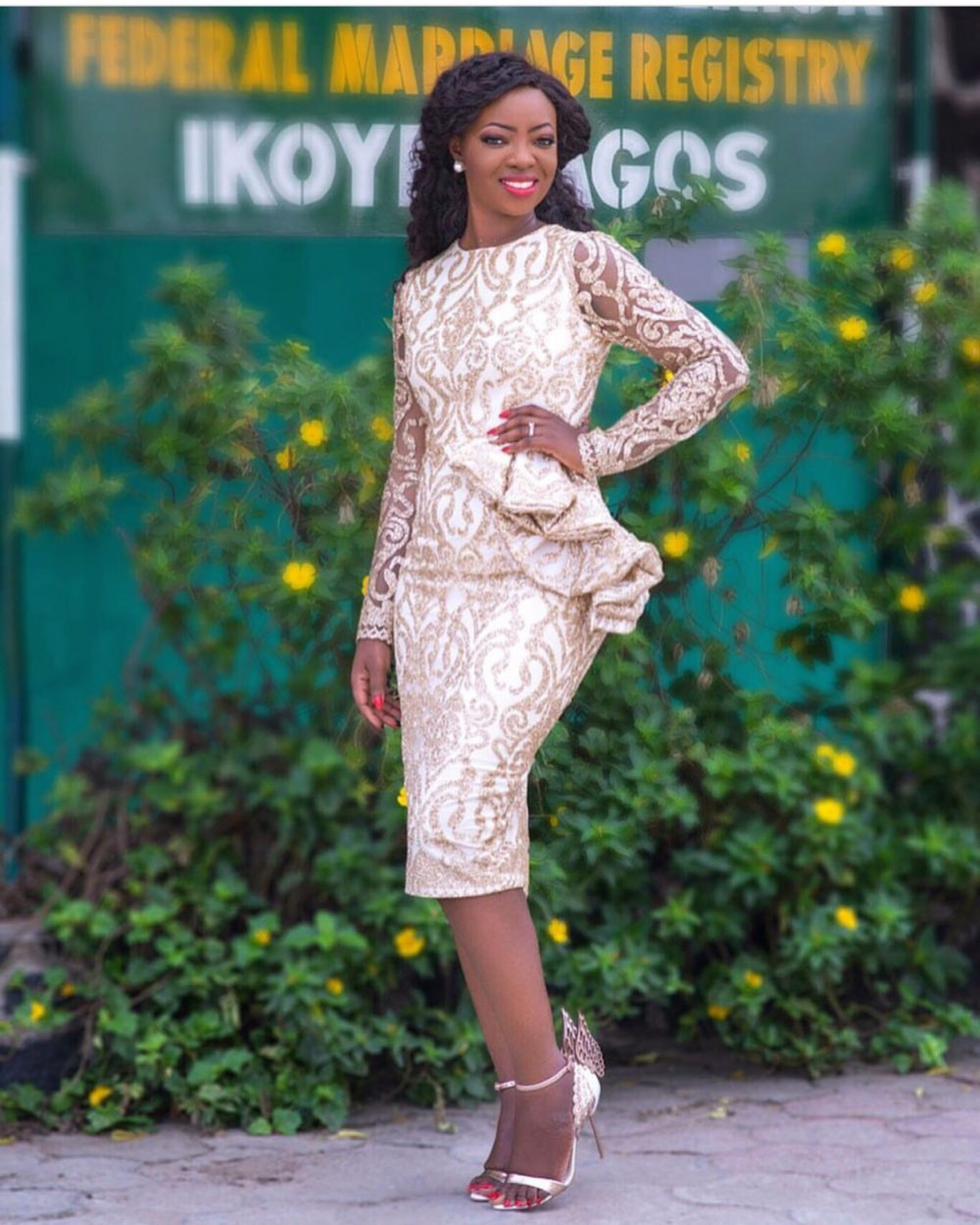 We anticipate the white wedding which we are sure will be grand!
Congratulations to the couple!