After the party last night Khloe and K-brule got into an altercation where Khloe called him a bastard and called his mum a hoe and whore.
K-Brule reacted by trying to get physical with her which led to a tense situation in the house..
With one strike already for the pair,Big brother gave them two more and as such they were disqualified..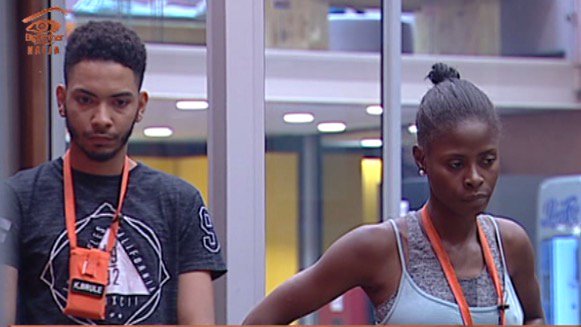 They were then given 30 seconds to exit the show..