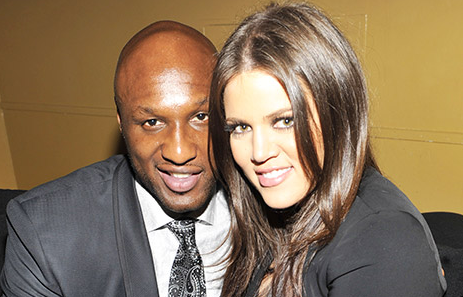 Awwww Sad Sad Sad! Lamar Odom is presently fighting for his life after being found unconscious in a Vegas hotel Dennis Hof's Love Ranch South in Pahrump Nevada after days of partying and popping pills and drugs containing a herbal Viagra
The Former NBA champion and Ex Husband to Khloe Kardashian reportedly
arrived at the ranch on Saturday and took 10 herbal Viagra substitutes and drank almost an entire bottle of cognac in four days!
Ex Wife Khloe is reportedly inconsolable as she left a lingerie shoot she was doing and went to be by his side joined by sister Kim and Mum Kris Jenner .
The hotel has indicated that someone from Khloe's team called the brothel to go retrieve Odom's belongings
The Two time NBA champion remains unconscious in critical condition at a Las Vegas hospital and is breathing with the assistance of a Ventilator.
Find below a Statement sent out from Nye County (Nevada) Sheriff's Office on Lamar Odom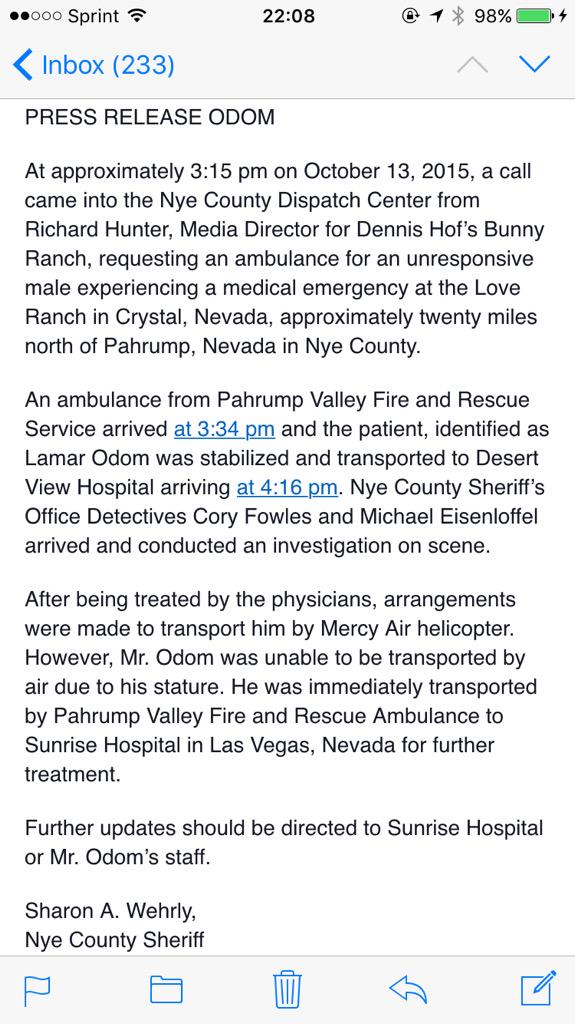 Its so sad what he's gone through lately loosing his friends,his wife and basically everything crumbling down! Good to know Khloe stood up to be with him we hope he pulls through!
Fight Lamar you gotta fight!