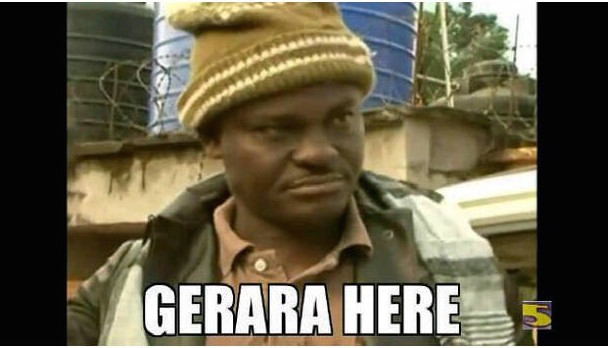 I was still talking about Francis Odega the other day,he's been in the game for years and he is funny! but he dint seem to be getting the recognition that he indeed deserves there was an old movie of his that i used to watch over and over where Odega and his friends went for a beauty pageant as contestants I cannot remember the title of that movie right now but i tell you it was mad funny and anytime I remember a scene from that movie I just laugh and laugh and it was one of such moments a few days ago.the movie had Okey Bakkasi and Tony one week in it so you can have an idea of how old that movie is but I guess it takes only one moment!
As Francis Odega's Gerarahere has catapulted him to an Etisalat AD deal! If you havent heard about the Gerarahere movement then you are on a long thing! A scene from a movie Odega acted hit the net and went viral ,it even inspired a song heck! even 50 Cent reposted it! and Odega hit jackpot.
See him in the new Etisalat Commercial.. below..
I Think they did well making him the focus but still advertising their product
Congratulations to Mr Geratahere!