Earlier today Nina emerged the new head of house,but with a new twist the head of house was not instantly given immunity and the veto power to save and replace benefits that come with winning head of house
She was made to pick out of 4 cards which revealed she could only receive immunity but no power to save and replace.
Big brother then announced that all strategic pairs had been dissolved!
After the nominations this evening Lolu,Bambam,Cee-C,Teddy A,Miracle,Tobi Anto and Alex were revealed as the housemates up for possible eviction..
Here is how the housemates nominated..
Lolu - Rico Swavey and Bambam
Bambam - Tobi and Anto
Teddy A - Tobi and Miracle
Rico Swavey -Miracle and Ceec
Cee-C - Alex and Anto
Nina - Bam bam and lolu
Miracle - Ceec and lolu
Anto -Teddy A and Alex
Tobi - Teddy A Bambam
Alex - Bam Bam and Cee c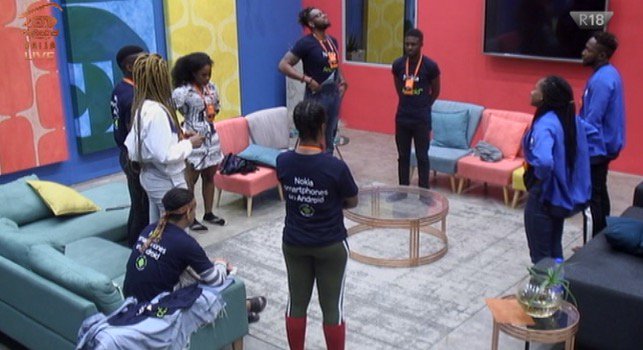 Who are you saving this week?