This week Khloe emerged the head of house after an Easter egg hunt around the house..
After the Nominations this evening,Lolu,Alex,Cee-C,Nina and Rico Swavey were up for eviction.
Shortly afterwards Khloe was asked to pick and reveal contents of a chance card.
Her card gave her immunity and the power to put up one more housemate.
She mentioned Miracle and as such he joined the nomination party...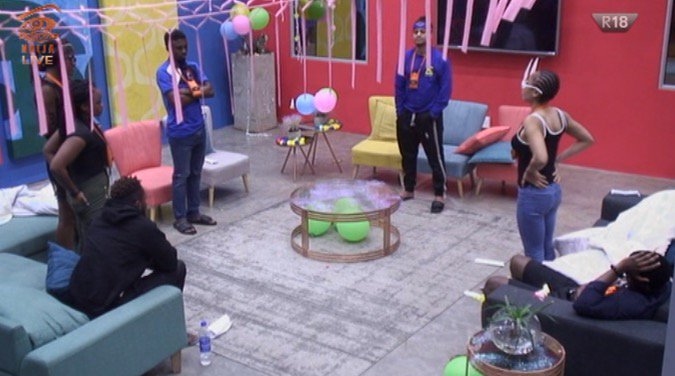 Here's how the housemates Nominated this week..
Khloe - Nominated Nina and Alex
Rico Swavey - Nominated Cee-C and Lolu
Anto - Nominated Cee-C and Rico Swavey
Lolu - Nominated Miracle and Cee-C
Nina- Nominated Cee-C and Lolu
Cee-C - Nominated Alex and Anto
Tobi - Nominated Lolu and Nina
Alex - Nominated Rico Swavey and Cee-C
Miracle - Nominated Cee-c and Lolu