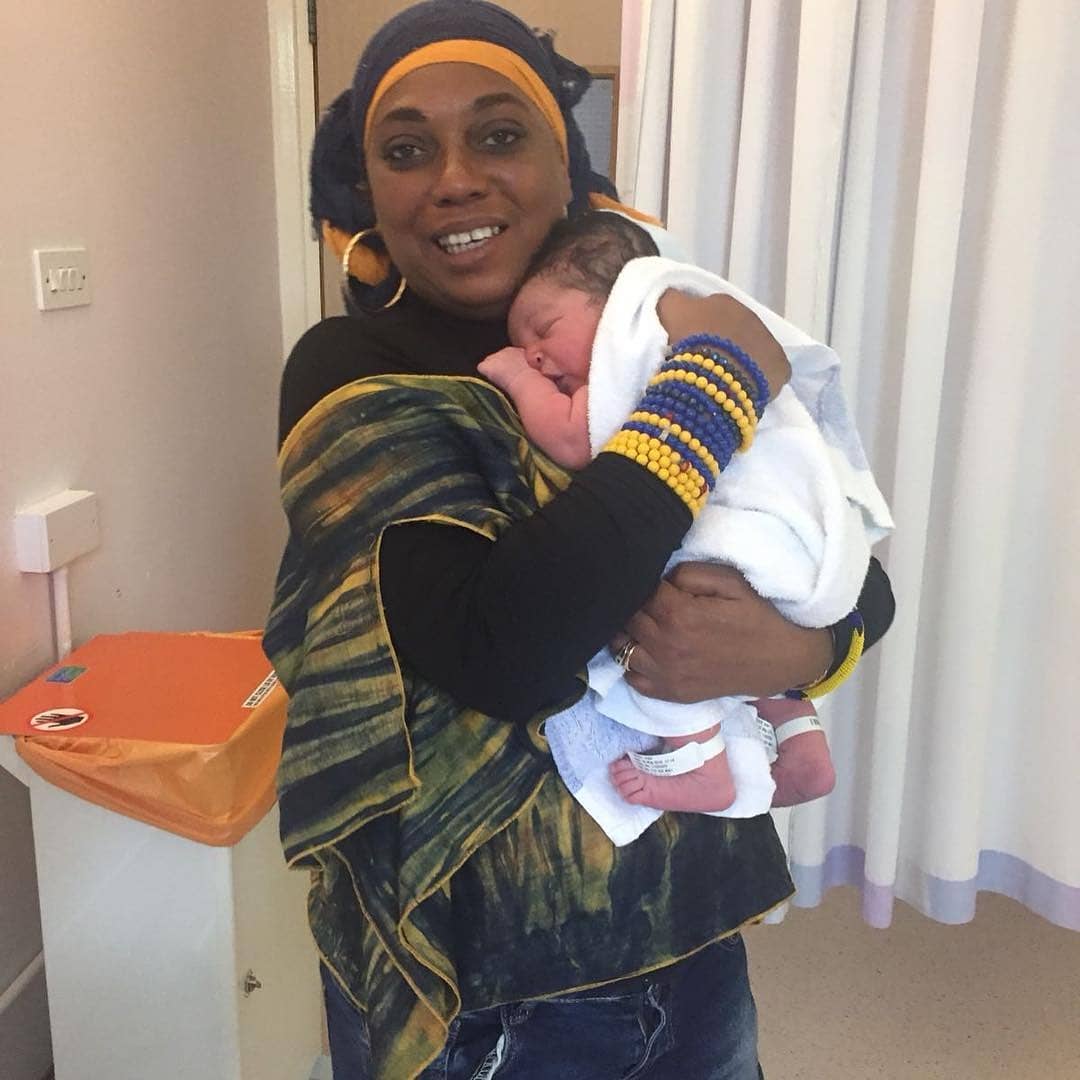 Daughter of Legendary Afrobeat musician Fela, Yeni gave out her daughter's hand in marriage to her British beau a few years ago see images here..
Her daughter Rolari recently welcomed her first child.The Proud Grandma lovingly cradled her grandchild in this snap shared..👆
Congratulations are definitely in order!
Rolari and her Benedict Husband during their wedding in Lagos a few years back..