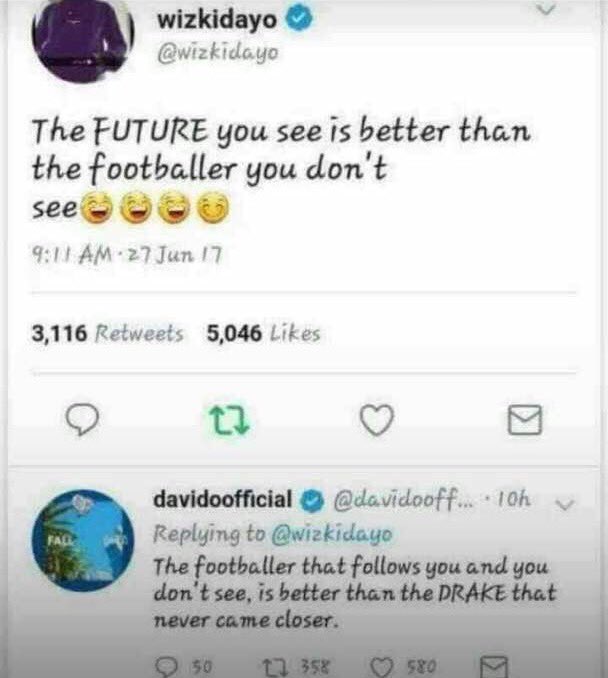 This must be like therapy for these two cos they are at each other's throats virtually every week on twitter.
When Wizkid revealed he was going to be touring with future Davido threw shades at him and Wizkid replied him shading him over rejoicing that Christiano Ronaldo followed him on Instagram..
That was last week! This morning Wizkid resurrected their beef properly shading davido with some tweets..
My people make una remember say Yankee passport no be baba blue, e no dey cure frog voice. 🐸🐸

— Wizkid (@wizkidayo) July 5, 2017
Just leave me in my own little world and everything will be ok 😎

— Wizkid (@wizkidayo) July 5, 2017
Davido is an American citizen so he does have an American passport and we all know Davido's voice is croaky hence referring to him as Frog voice lol!
Both of una go dey okay with your billions in the akants! lol..