Nse Ikpe Etim
The 2017 African Academy Movie Awards held last night in Lagos Nigeria and African movie stars came out to play!
Bimbo Akintola
Stepping out in regal dresses and dapper suits,celebrities and movie enthusiasts stepped out for one of the biggest Awards nights in African Cinema.
Uzor Osimkpa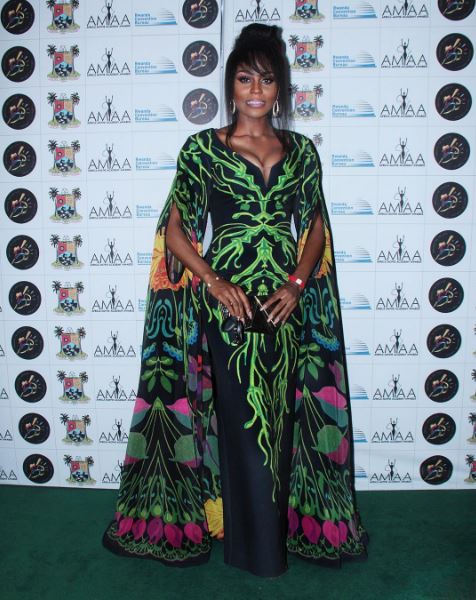 Somhkele Idhalama
More Photos plus full winners list when you continue..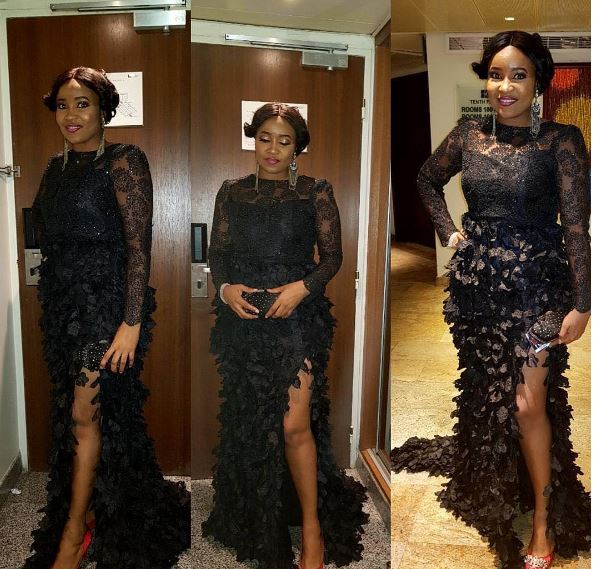 Doris Simeon
Dayo Amusa
Iyabo Ojo
Ese Eriata
Ese Eriata and Bimbo Akintola
Regina Chukwu
Nse Ikpe Etim
Eyinna Nwigwe
Osita Iheme
Saidi Balogun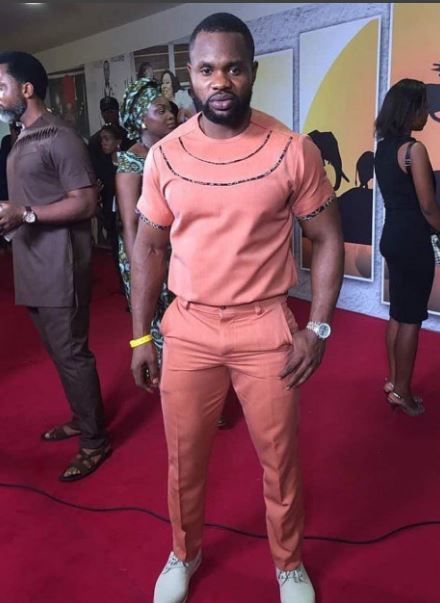 Kemen
Ramsey Noauh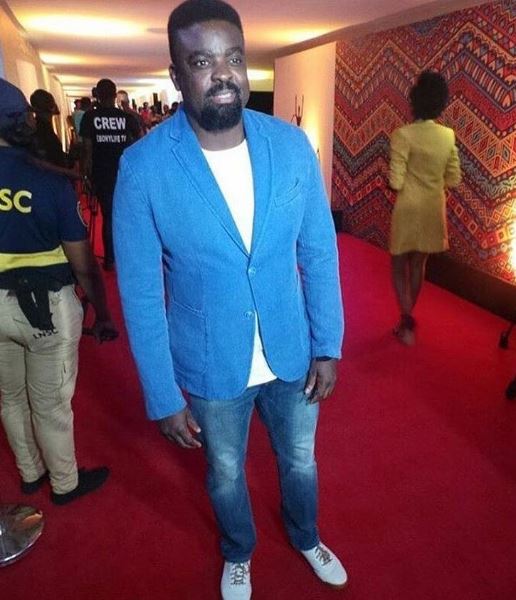 Kunle Afolayan
Okey Bakassi
Ramsey Noah and Chinedi Ikedieze
Muyiwa Ademola
EFERE OZAKO AMAA 2017 AWARD FOR BEST SHORT FILM
2. On Monday Last Week – Ghana/USA
3. A Place for Myself – Rwanda – winner
6. Yemoja: Rise of the Orisa- Nigeria/UK
8. A Place in the Plane – Senegal – joint winner
AMAA 2017 AWARD FOR BEST ANIMATION
2. Got Flowers – Nigeria – winner
AMAA 2017 AWARD FOR BEST DOCUMENTARY
1. Legacy Of The Hills – Mali
2. Makoko: Future Afloat – Nigeria
3. House in the Field – Morocco
4. Vivre Riche – Cote D'Ivoire
5. House of Nwapa – Nigeria
6. Mama Colonel – DRC – winner
7. The African Who Wanted To Fly – Gabon
8. La Colere Dans Le Vent (Anger in the Wind) – Niger
OUSMANE SEMBENE AMAA 2017 AWARD FOR BEST FILM IN AN AFRICAN LANGUAGE
2. Call Me Thief – South Africa
3. Félicité – Senegal – winner
MICHAEL ANYIAM OSIGWE AMAA 2017 AWARD FOR BEST FILM BY AN AFRICAN LIVING ABROAD
1. Saving Dreams – Nigeria/Canada
2. While We Live – Burkina Faso/Sweden – winner
3. Theory of Conflict- Nigeria/USA
A Mile in My Shoes – Morocco/Canada
5. Hell's Fury- Nigeria/USA
AMAA 2017 AWARD FOR BEST DIASPORA SHORT
1. Kbela – Brazil – winner
3. The Tale of Four – Curacao
4. 90 Days – USA – winner
AMAA 2017 AWARD FOR BEST DIASPORA DOCUMENTARY
1. I Am Not Your Negro – Haiti/France
3. Les heritiers du Vietnam (Martinique)
4. Horace Tapscott, Musical Griot – USA
AMAA 2017 AWARD FOR BEST DIASPORA FEATURE
1. West Indies Gang – Guadeloupe – winner
3. Birth of a Nation – USA
AMAA 2017 AWARD FOR ACHIEVEMENT IN PRODUCTION DESIGN
1. Call Me Thief – South Africa
3. 76 – Nigeria – winner
4. Queen of Katwe – Uganda
5. The Last of Us- Tunisia
AMAA 2017 ACHIEVEMENT IN COSTUME DESIGN
1. Queen of Katwe- Uganda – winner
4. The Last Of Us – Tunisia
AMAA 2017 AWARD FOR ACHIEVEMENT IN MAKE-UP
1. Dora's Peace – South Africa
2. Oloibiri – Nigeria – winner
4. The Last of Us – Tunisia
AMAA 2017 AWARD FOR ACHIEVEMENT IN SOUNDTRACK
3. A Mile in My Shoes- Morocco
5. Félicité – Senegal – winner
6. While We Live- Burkina Faso/Sweden
AMAA 2017 AWARD FOR ACHIEVEMENT IN VISUAL EFFECT
1. Wulu – Mali -Winner
3. Whale Caller – South Africa
4. Queen of Katwe – Uganda
5. Slow Country – Nigeria
AMAA 2017 AWARD FOR ACHIEVEMENT IN SOUND
3. Vaya – South Africa – winner
5. Dora's Peace – South Africa
AMAA 2017 AWARD FOR ACHIEVEMENT IN CINEMATOGRAPHY
1. The Last of Us – Tunisia – winner
2. The Whale Caller – South Africa
5. A Mile in My Shoes – Morocco
AMAA 2017 AWARD FOR ACHIEVEMENT IN EDITING
1. Call Me Thief- South Africa
3. While We Live – Burkina Faso/Sweden
5. Félicité- Senegal – winner
AMAA 2017 AWARD FOR ACHIEVEMENT IN SCREEN PLAY
2. Dora's Peace- South Africa
4. While We Live- Burkina Faso/Sweden
5. Vaya – South Africa – winner
AMAA 2017- LAGOS STATE AWARD FOR BEST NIGERIAN FILM
4. 76 – winner
AMAA 2017 AWARD FOR BEST YOUNG/ PROMISING ACTOR
1. Pabillo Koza – Dora's Peace
2. Medina Molanga – Queen of Katwe
3. Azwille Shanane-Madiba – Vaya
4. Austin Rose – Call Me Thief
5. Adam Kanyama– While We Live
TONY ELUMELU AMAA 2017 AWARD FOR BEST COMEDY
1. Funny Enough (Snaaks Genoeg) – South Africa
2. Three Wise Men – Nigeria – winner
4. A Trip To Jamaica – Nigeria
AMAA 2017 AWARD FOR BEST ACTOR IN A SUPPORTING ROLE
2. Warren Matsimola – Vaya
4. Papi Mpaka – Félicité – winner
5. Richard Seruwazi – While We Live
6. Majid Michel – Slow Country
AMAA 2017 AWARD FOR BEST ACTRESS IN A SUPPORTING ROLE
3. Taiwo Ajai Lycet – Oloibiri
5. Somkele Idhalama – 93 Days
6. Angelique Kidjo – CEO – winner
AMAA 2017 AWARD FOR BEST ACTOR IN A LEADING ROLE
1. Sambassa Nzeribe – Slow Country
3. Richard Mofe Damijo – Oloibiri
4. Amine Ennaji- A Mile in My Shoes
5. David Oyelowo – Queen of Katwe
6. Dann Jaques Mouton- Call Me Thief
8. Jahwar Soudani – Last Of Us – winner
AMAA 2017 AWARD FOR BEST ACTRESS IN A LEADING ROLE
1. Vero Tshanda – Félicité – winner
3. Lupita Nyong'o – Queen of Katwe
4. Bimbo Akintola – 93 Days
5. Josette Bushell-Mingo – While We Live
7. Khabonina Quebeka – Dora's Peace
8. Zimkhitha Nyoka – Vaya
AMAA 2017 AWARD FOR BEST FIRST FEATURE FILM BY A DIRECTOR
1. Happiness is a Four Letter Word –Thabang Molaya- South Africa
2. Green White Green – Abba Makama – Nigeria
3. Wulu – Daouda Coulibaly – Mali – winner
4. Bunjoko – Kizito Samuel – Uganda
5. The Last Of Us – Alaeddine Slim – Tunisia
6. Rain – Daniel Mugerwa – Uganda
AMAA 2017 AWARD FOR BEST DIRECTOR
1. Daouda Coulibaly – Wulu
3. Mira Nair – Queen of Katwe
5. Daryen Joshua- Call Me Thief
6. Akin Omotosho – Vaya – winner
7. Alain Gomis – Félicité
8. Ala Eddine Slim- The Last Of Us
9. Said Khallaf – A Mile in My Shoes
AMAA 2017 AWARD FOR BEST FILM
1. The Last Of Us – Tunisia
2. A Mile in My Shoes – Morocco
6. Queen of Katwe – Uganda
7. Félicité – Senegal – winner
9. Call Me Thief – South Africa
LIFETIME ACHIEVEMENT AWARD
AMAA 2017 SPECIAL RECOGNITION AWARD