Wife of the president Aisha Buhari had earlier said his health wasnt so bad,well maybe not as bad as being perceived she said. But in a statement also sent via twitter Buhari's special adviser has revealed that the president would now proceed on a medical trip abroad only to return when his doctors say so.
PMB travels tonight for medical follow-up. Length of stay to be determined by London doctors.Govt to function normally under VP.

— Femi Adesina (@FemAdesina) May 7, 2017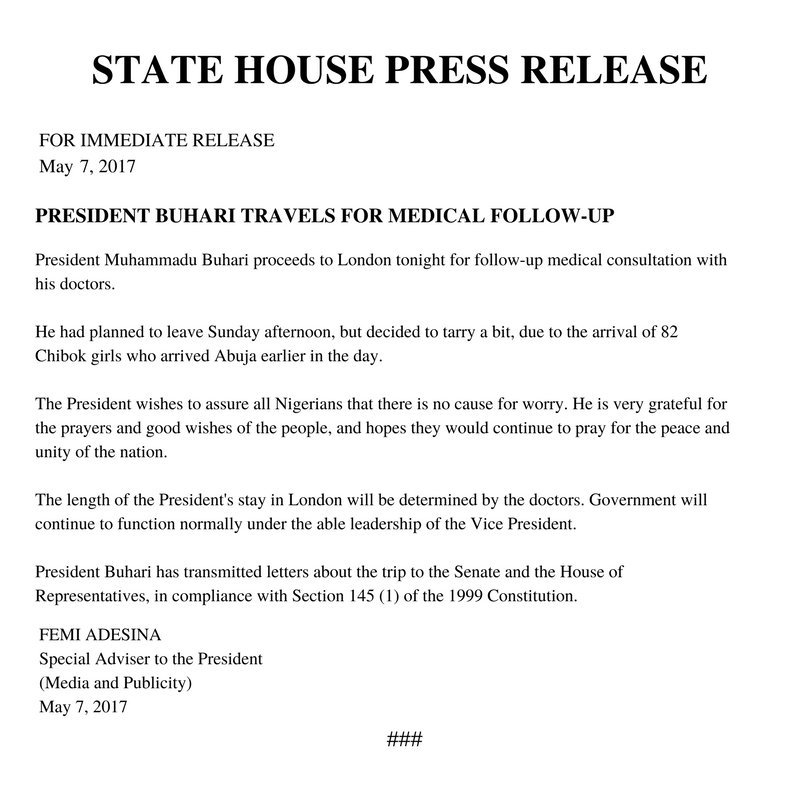 How will healthcare be fixed when the president jets out at will whenever he wants to?!
Why not just resign!