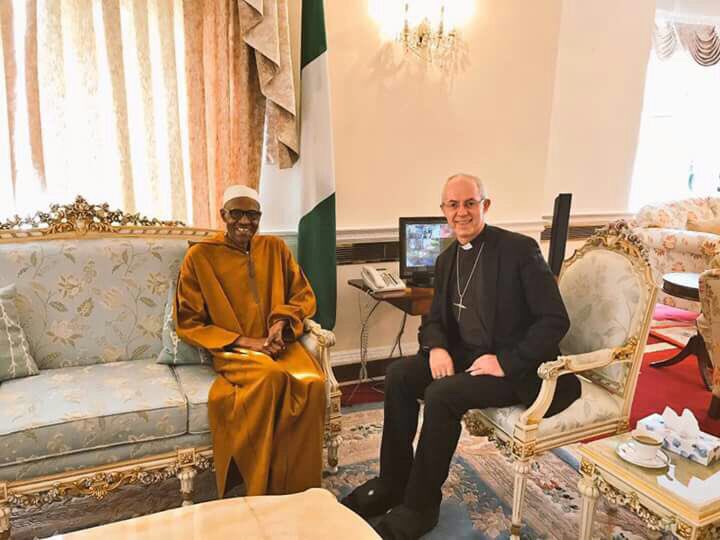 Photo of Buhari as he met with the Archbishop of Canterbury in London
yesterday
Just Like his adviser Adeshina said yesterrday,Nigerian president Muhammadu Buhari is reportedly back in the country after about 50 days away.
He reportedly hit the shores of the country around 4.am today and had to land at the Kaduna Airport due to the closure of the Abuja airport. He was then reportedly transported Via Helicopter to the presidential Villa.
Nigerians would surely be eager for the president to address the nation after he failed to do so despite his country's citizens clamouring for it while he was alway in London.