They've got beef for sure with Nicki carrying herself as the queen of rap which Lil Kim totally disagrees with but i guess she still wanted to imitate Lil kiim whom she must really admire deep down considering Lil Kim has been in the game for way longer than her..
Nicki left little to the imagination as she arrived for the Haider Ackermann Autumn/Winter 2017 collection during Paris Fashion Week this weekend.
The 34 year old rapper had one of her boobs exposed with just a nipple pastie covering her nipple.
But Wait! Lil Kim already pulled that move stepping out for the 1999 MTV Awards covering one of her nipple with a Nipple pastie!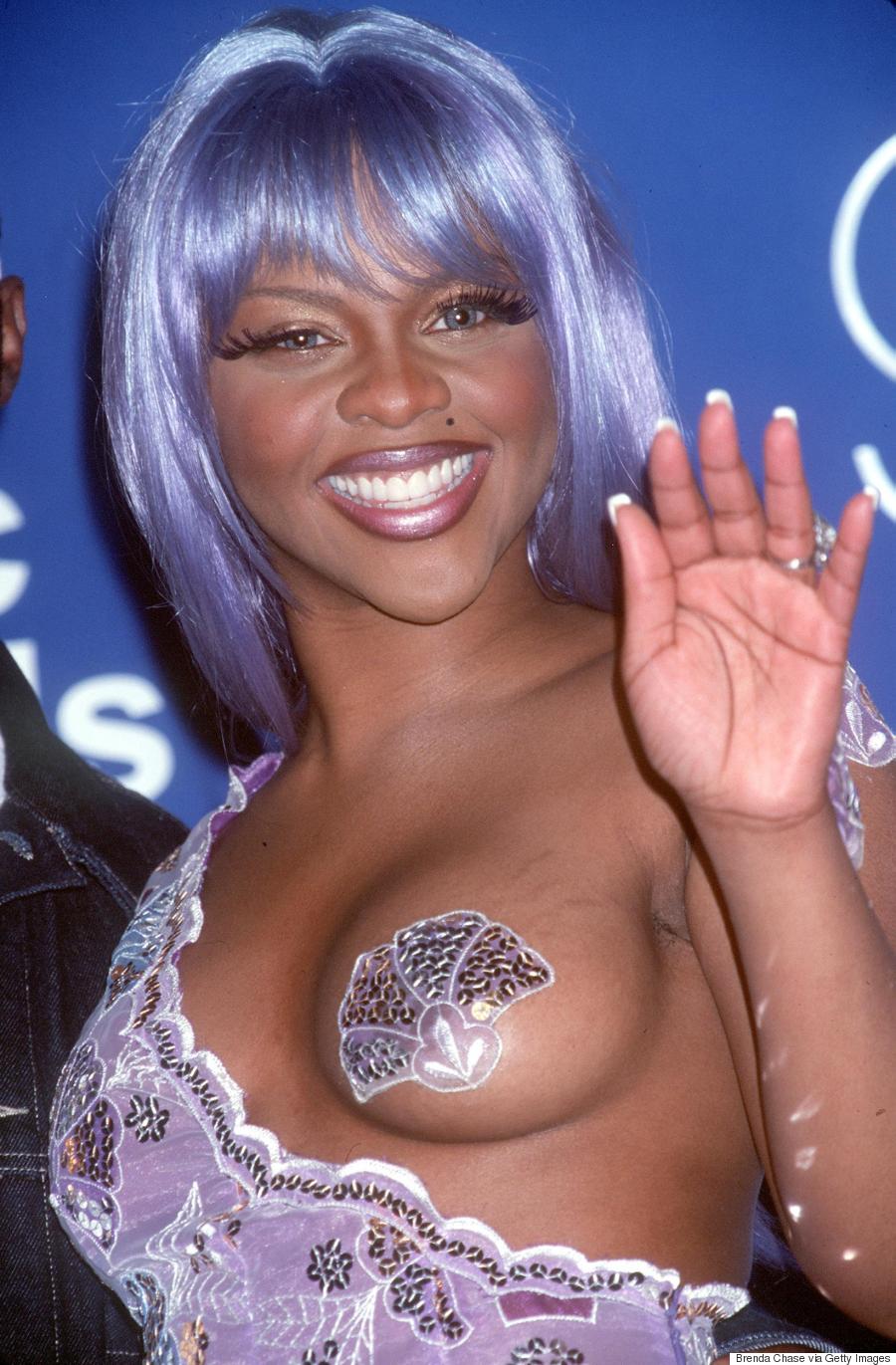 More when you continue..
So should we say Nicki is indeed Imitating the queen of Rap?? either way lets just say this way of hanging one breast out is well very tacky!