This is TV star Kenya Moore
This is Nigerian Actress Oge Okoye and they both share the same dogs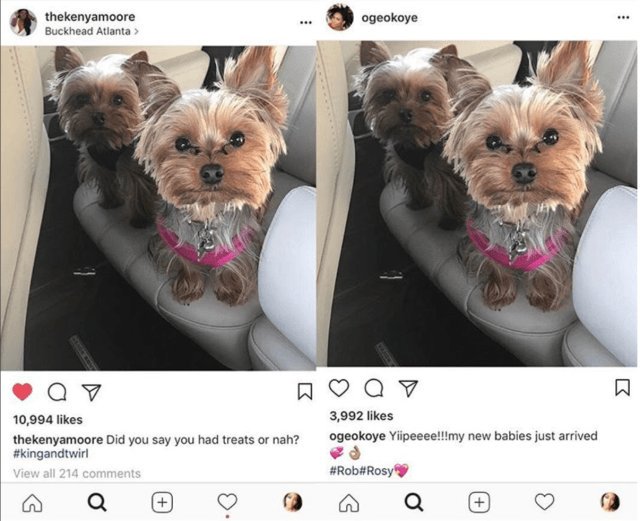 Or so it seemed until the #RHOA star's fan page called out the Nigerian star
I mean this is nothing short of disgraceful! why would anyone want to do this?? claim dogs you dont own?? so when people ask after your dogs you say what?? They died or are on holiday??
So many things celebrities do to keep up with the joneses these days..
Oge who has since taken the post down from her page has had fans "roasting" her with comments..