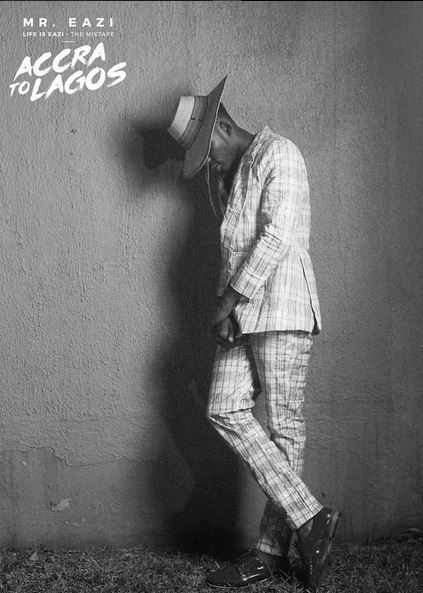 He recently came under fire on social media for saying Ghanaian sounds were responsible for most Nigerian hits.
Nigerians dint find it funny as they thought he was ungrateful for all the love they had shown him and his music which he hast gotten from Ghana.
Well you cant really blame him,Eazi is Nigerian born but bred and raised in Ghana so its pretty hard to split his loyalties Heck his new mix-tape is even called to ACCRA to LAGOS!
He just shared images of him rocking this Iconic Ghana must go bag fabric as a suit used to promote his upcoming project..