The Live Launch of the 2017 revamped Big brother Nigeria just held a few hours ago with performances from Yemi Alade,Flavour and K9!.
Its been ten years since we had big brother Naija and its so cool to have it holding this year.
Even though the house is located in South Africa 👎
12 Housemates are already in the house gunning for a winner takes it all 25 Million Naira Prize! Wawuu!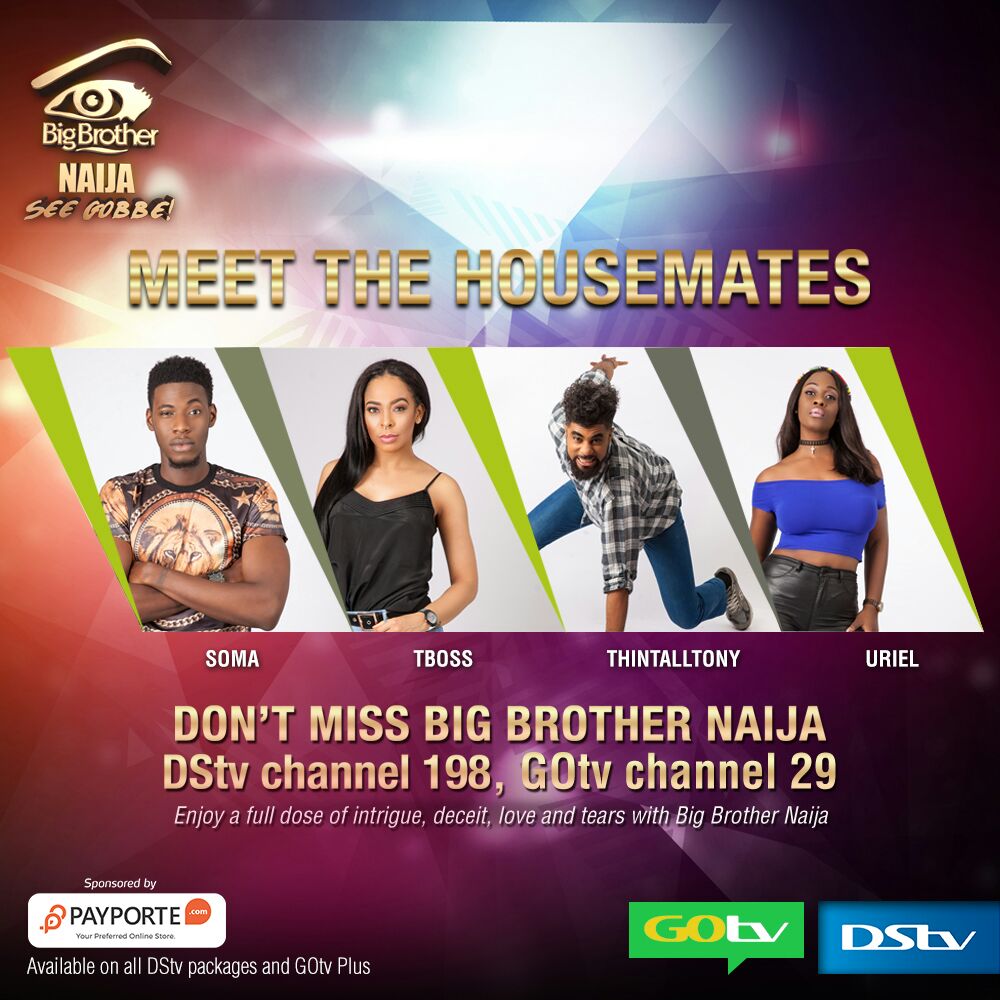 A Pastor and Musician's son and a good singer himself, Soma has opened for several high-profile acts. He was inspired by his mom who also encouraged him to pursue a career in Music. He'd started studying at Port Uni but decided to defer his studies and focus on Science when he resumes since he loves gadgets. He's in a long-distance relationship
When she was in primary school boarding, she struggled with loneliness and making friends, often attracting the wrong crowd. Her dad was very strict and tough on her and her siblings but her mom was always soft spoken and sweet. She studied at the University of Lagos for nine months before going to Romania to complete her studies. She's an occasional drinker.
An acclaimed choreographer, ThinTallTony performed at the opening of BBNaija's first edition and has since expanded into acting, writing and poetry. He's a self-confessed team player who believes in winning for all and celebrating good times.
Born in Hammersmith, England, Uriel was sent to Nigeria soon after birth. She has four very diverse brothers ranging from serious business man to one that's really cool, complete with hair and beads. She's spontaneous, passionate with a nurturing nature too! She loves to cook, but hates cleaning up after cooking. She likes to think of herself as a master of organised mess!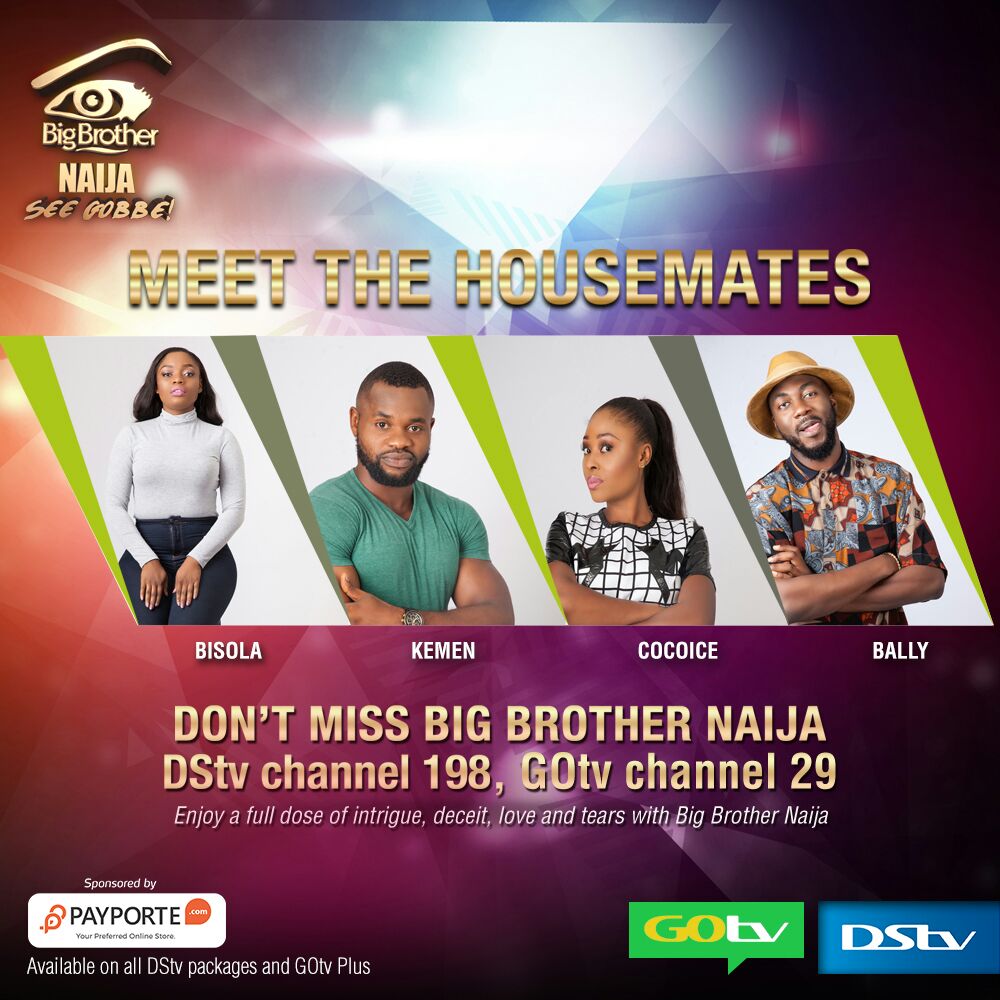 Abisola says she was a spoilt child till age 8 when her then well-off family hit some major hurdles. She had to move to rural Nigeria where she lived with cousins selling make up and she got another shot at the high life when she came fifth in a reality singing competition.(

She Was 5th in projectfame the very first edition that had Iyanya and Praiz,she also cut=rrently stars as DIDI in Skinny Girl in Transit and is also and OAP

)
A ship manager turned fitness entrepreneur, Kemen is Port Harcourt's most sought after personal trainer. He trusts in converting hurt into motivation and uses his life to inspire self-care through sustainable agriculture and self-care.
She has a very good relationship with her brother especially since their mother passed in 2001. Having endured a few unlucky romantic relationships, she's currently single and focusing on advancing her singing career. "I used to be all over the place emotionally but now I'm more controlled".(

She's mostly known for rapping in Yoruba)
He works as a Statistician but has plans to start his own digital content creation company. He says he's doing this because he doesn't like stagnancy and enjoys rebelling and challenging himself. He adds that it's one of the reasons why he's living on his own in Lagos with the rest of his family in Abuja. He has four siblings and doesn't really consider himself that important since he's the middle child. He credits this is as being one of the reasons he's so chilled and easy going. He's got a girlfriend but doesn't really get to see her often because she's a Lawyer and works long hours.
More when you continue..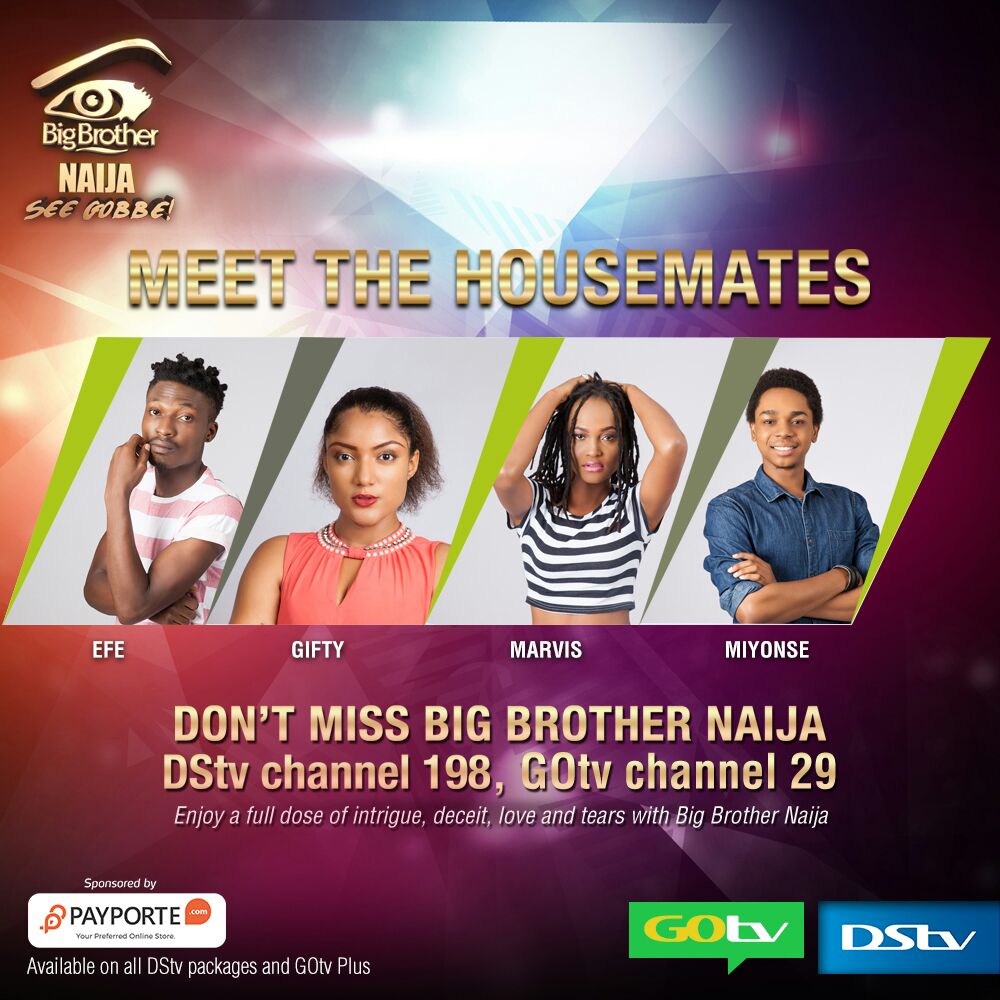 Efe
Efe moved to Lagos because it is "where it all happens'' and worked his way up to earn recognition. A graduate in Economics, he enjoys cooking and is confident his easy-flowing attitude will help him win over Housemates' plots.
Gifty
Schooled in Accra, Gifty returned to Lagos to make her dreams happen. She has acted and been featured in a few Nollywood monster hits. She says her mother is her inspiration and has taught her to handle people with grace.
Marvis
Born 11th out of 21, this Mass Communication graduate is royalty of her tribe Onne from Eleme. She's single and her last relationship ended because she couldn't handle the long-distance and they quarreled a lot. Her pet peeve is disrespect and it gets her really angry. "I've never been in fights; I'll finish you with my mouth".
Miyonse
This last born took to cooking by chance after his mother made sure that he spent time with her in the kitchen. That quickly led to him cooking for his schoolmates and before he knew it he was in Culinary School and today he's head chef. He's been in a relationship with his girlfriend, also a chef, for two months now. He hates being taken for granted
There's however been a twist as with all big brother shows..two new housemates would be joining this cast next week and they dont even know it!
See Photos from the launch night below.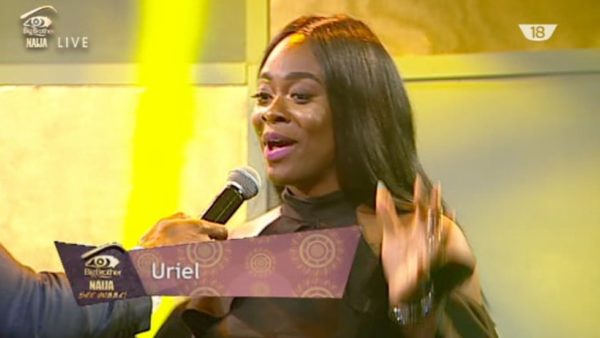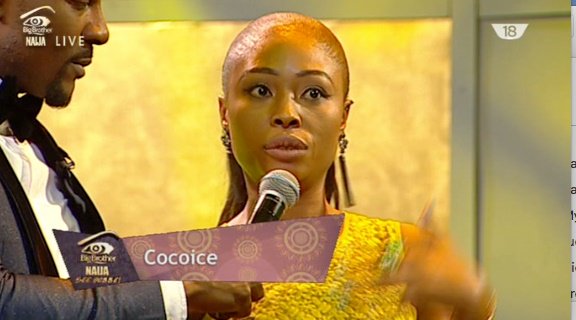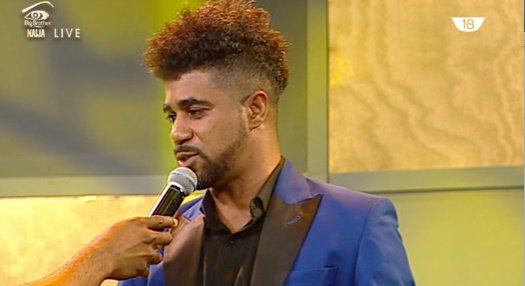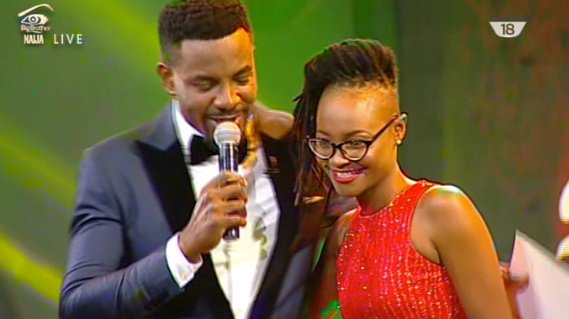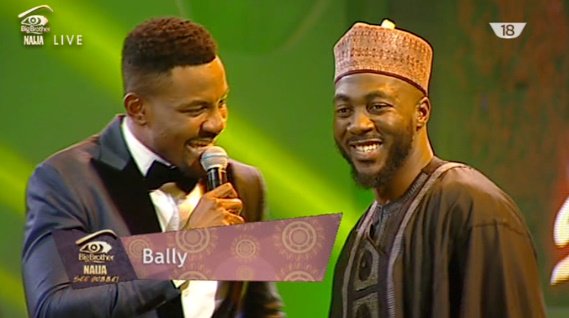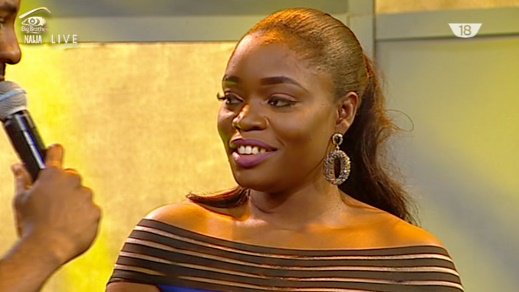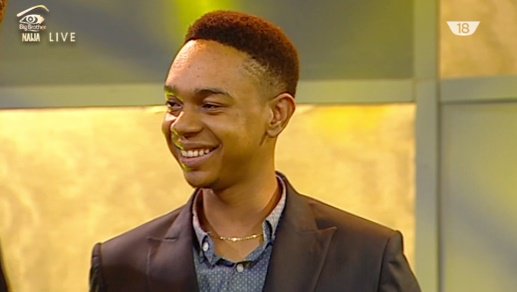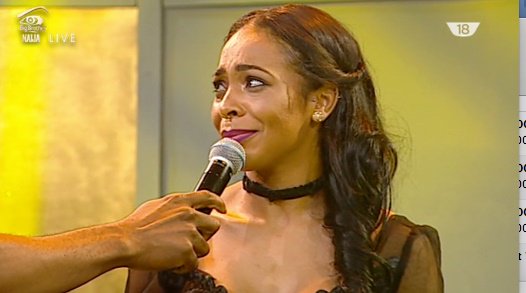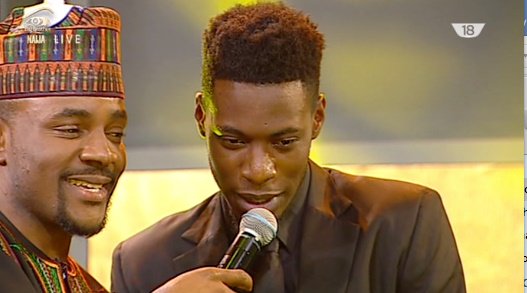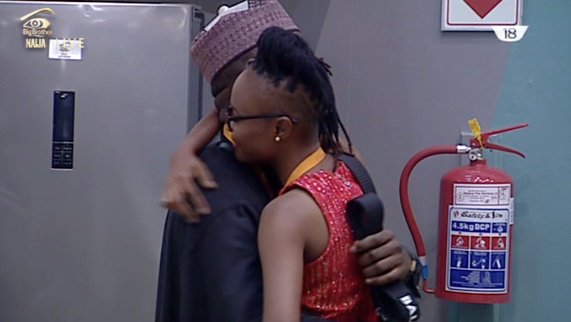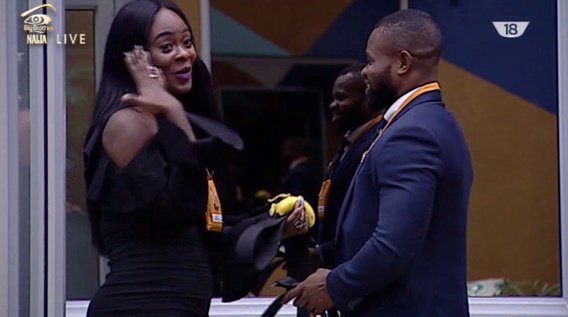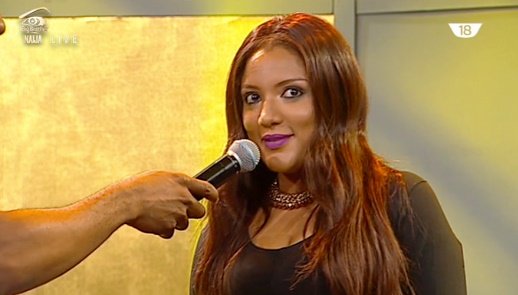 You can catch up on all the live action on DSTV Channel 198 or highlights on Africa Magic Channels Showcase,Urban and world.