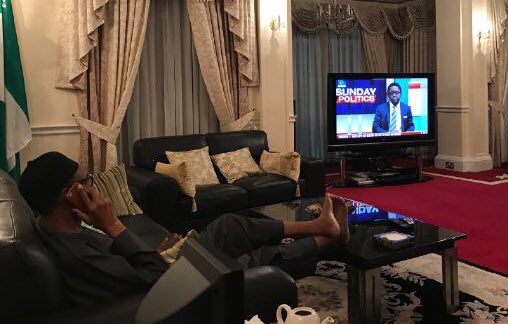 Nigeria's president Buhari is presently on a 10 vacation abroad as his home country is literally battling massive challenges. From the killings in #SouthernKaduna to Fulani herdsmen,IPOB unrest above all a crumbling economy, it seems a bit insensitive that it would be the time the president would choose to go on Holiday.
There have however been reports and rumours that the president may well not be in the best state of health which has prompted Nigerian Citizens to demand that he speaks or addresses the nation to allay fears of his ill Health.
His media Aide Femi Adeshina has however said that the president cannot be forced into speaking to his Nation's Citizens if he doesnt feel the need to.
Punch Reports that the Special Adviser to the President on Media and Publicity, Mr. Femi Adesina said this in an interview with CNBC Africa, which was monitored in Abuja.
Adesina insisted that Buhari is only in London, United Kingdom, for vacation and is not in any hospital.
He said, "The President is in London on vacation. He is not in any hospital and he is not ill.
Read more below..
"When he was travelling last week, the statement we put out was that he was going on vacation and during the vacation, he would do routine medical check-up and nothing has changed from what we pushed out last week.
"If anybody has fed something else into the rumour mill, that is just what it is — rumour."
When asked if Buhari would be willing to talk to Nigerians from the UK, Adesina said such a decision could only be taken by the President himself.
The presidential aide said any attempt to compel Buhari to do so would amount to infringement on his rights.
"The fact that he is a President, he still has his rights. Compelling him to come out and talk will be infringing on his rights.
"The President will talk if he wishes to. If he doesn't wish to, nobody will compel him to talk.
"The truth is that the President is on vacation and he has given a date on which he will return to work,'' He said.