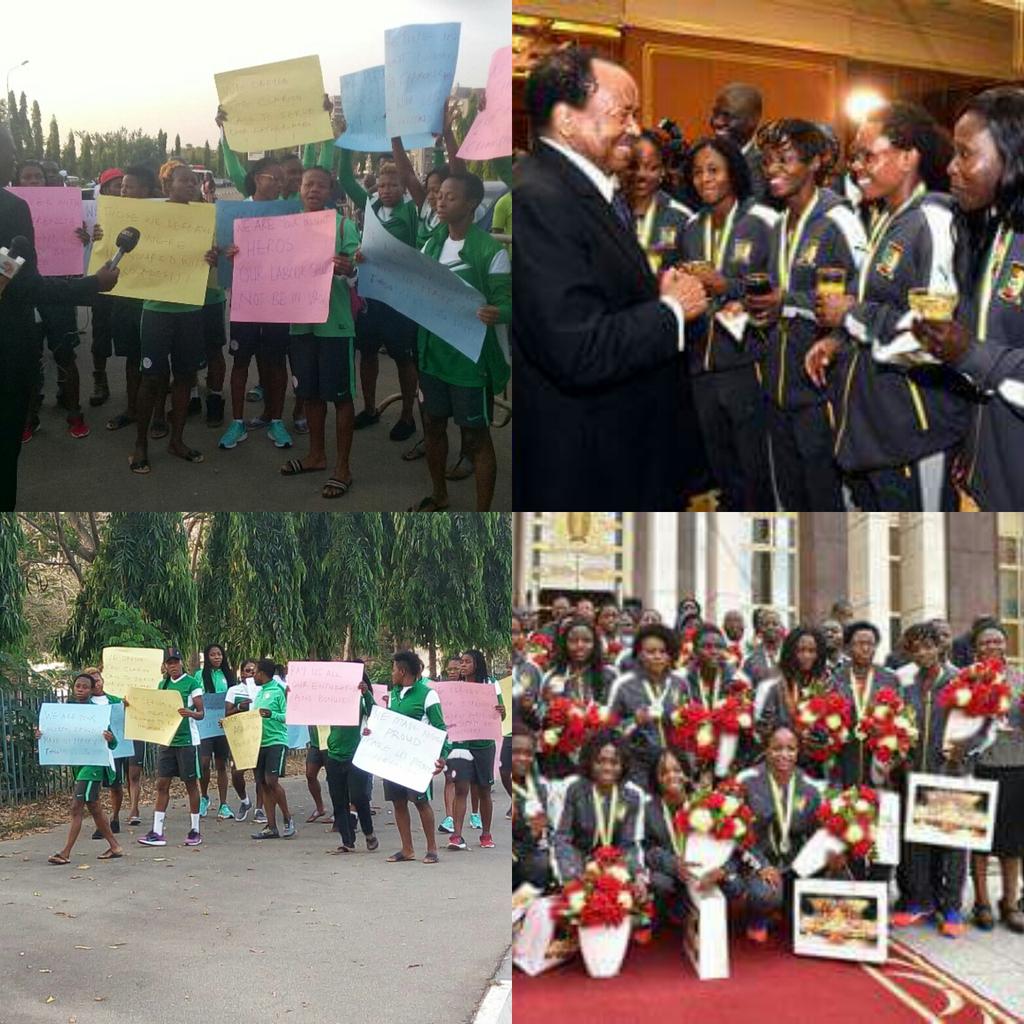 Its just really sad,The Falcons of Nigeria won their 8th African womens Cup of Nations after defeating Cameroon nd instead of being celebrated they were left in their hotel after they decided on a sit at home protest.
The Government hurriedly paid them a meagre 100,000 Naira when they were promiseed much more in bonuses.The Minister even said something so derogratory like they werent expecting them to win Really??!!!
But on the other divide the Cameroonian team who lost were treated to a state banquet with all the presidential trimmings despite loosing. So would we blame athletes who compete for other countries??
The Falcons are presently protesting in Abuja. Join the conversation on social media Via the Hastag #PayFalcons