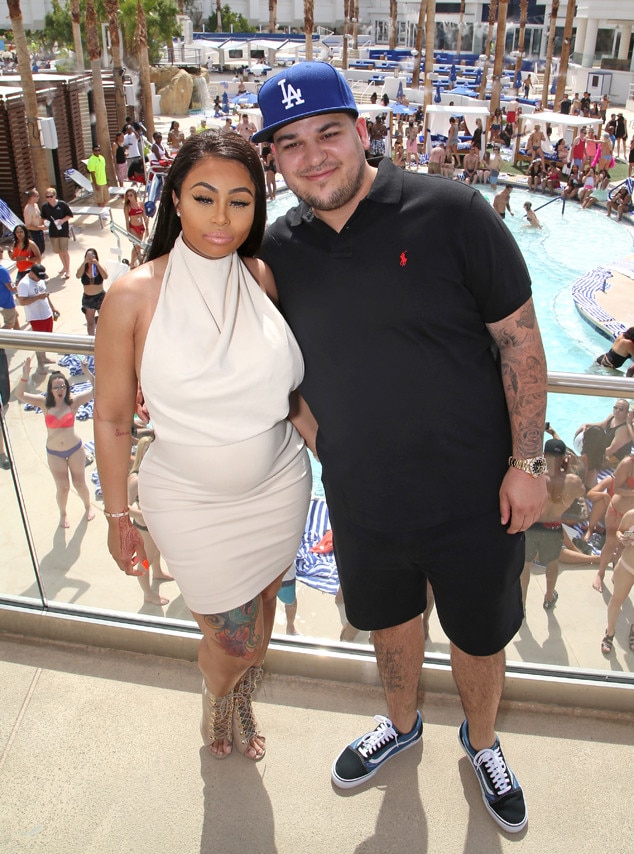 Rob Kardashian may well be facing police investigation for sending threatening messages to his fiancee Blac Chyna's friend.
Earlier this past week photos hit the net of Blac kissing her friend Pilot with media outlets indicating the Pikot may well be the father of Blac's baby.
As Her besotted Partner Rob stood up to him albeit in a brash manner sending him messages that may now land him in trouble with the police..
TMZ Reports that Rob's messages were laced with Homophobia and Racism as they were strewn with disparaging references to gays, Mexicans and African-Americans.
The pics set Rob off. We've obtained the text messages that Jones gave to LAPD.
-- "And u fa***t ass bitch this is ROB and u did the most DISRESPECTFUL s**t ever by releasing pics and a story to a pregnant Woman who is 17 days from having a baby!"
-- "This is my Wife and you about to get your ass beat by every Mexican in LA including me."
-- "U f***ed with the wrong Woman and the wrong dude."
-- "I hope you religious cuz after I beat your ass with about 30 Mexicans u better hope God lets u into heaven."
-- "Its a wrap for u and after we beat your ass we will all be good and never contact Chyna ... u pu**y ass n***a."
-- "Don't ever come for me and my wife ever U corny ass n***a" ... and that's followed by a bunch of black fist emojis.
The LAPD continues to investigate, although we
're told law enforcement views the texts as a little "murky and general."
Our Rob sources say Pilot has incited Rob in the past and he sold the pics in part to get back at his significant other. They say his motivation in filing a police report is to drum up publicity for his music career.