Bisi Alimi is one of the most popular young Nigerians despite the fact that he doesnt even live in Nigeria!
He had to flee the country after he was the first Nigerian to ever come out on National Television.He's embraced advocacy working for the rights of the LGBT(Lesbian,Gay,Bisexual and Transgender) Community and HIV groups in the UK where he now calls home.
He recently got married to his partner Anthony...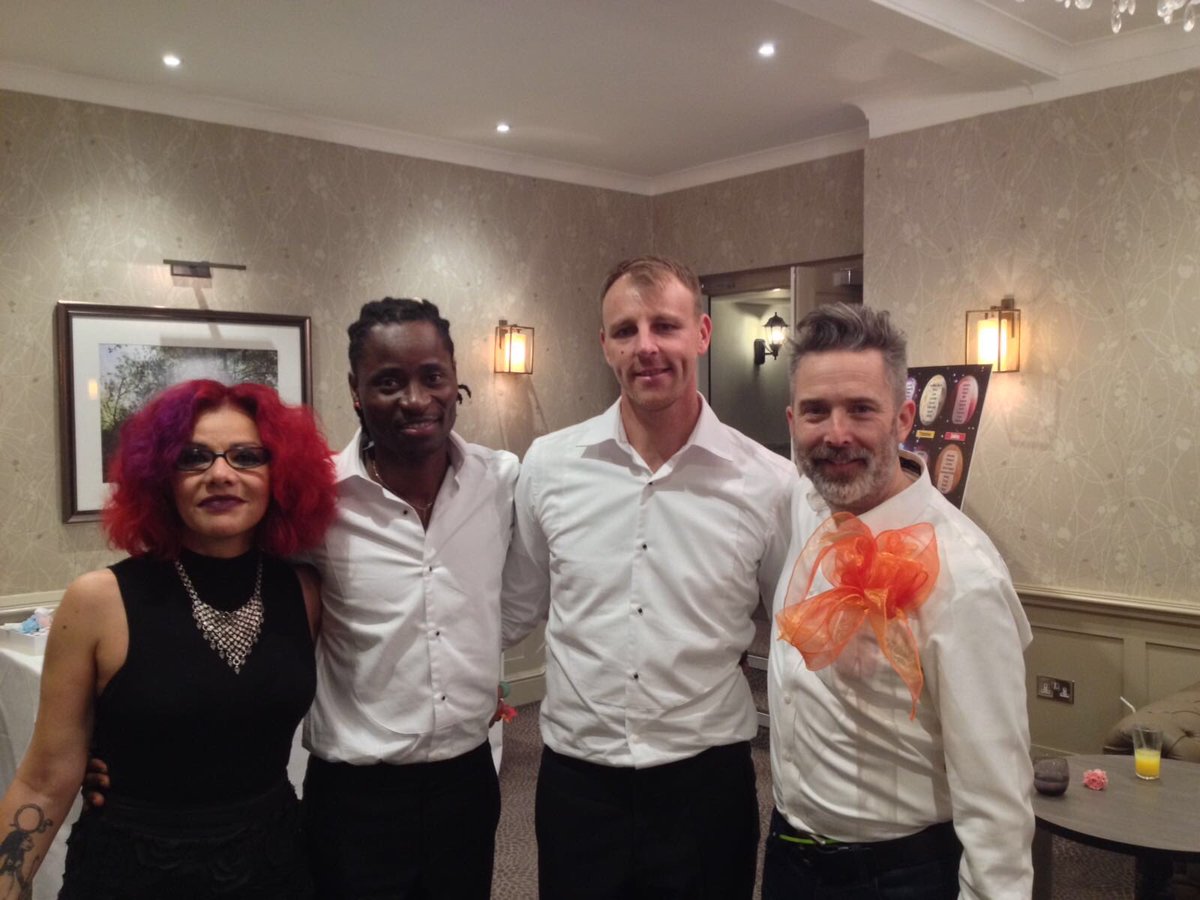 Bisi in his traditional Yoruba attire and Anthony in his complete Irish traditional gear.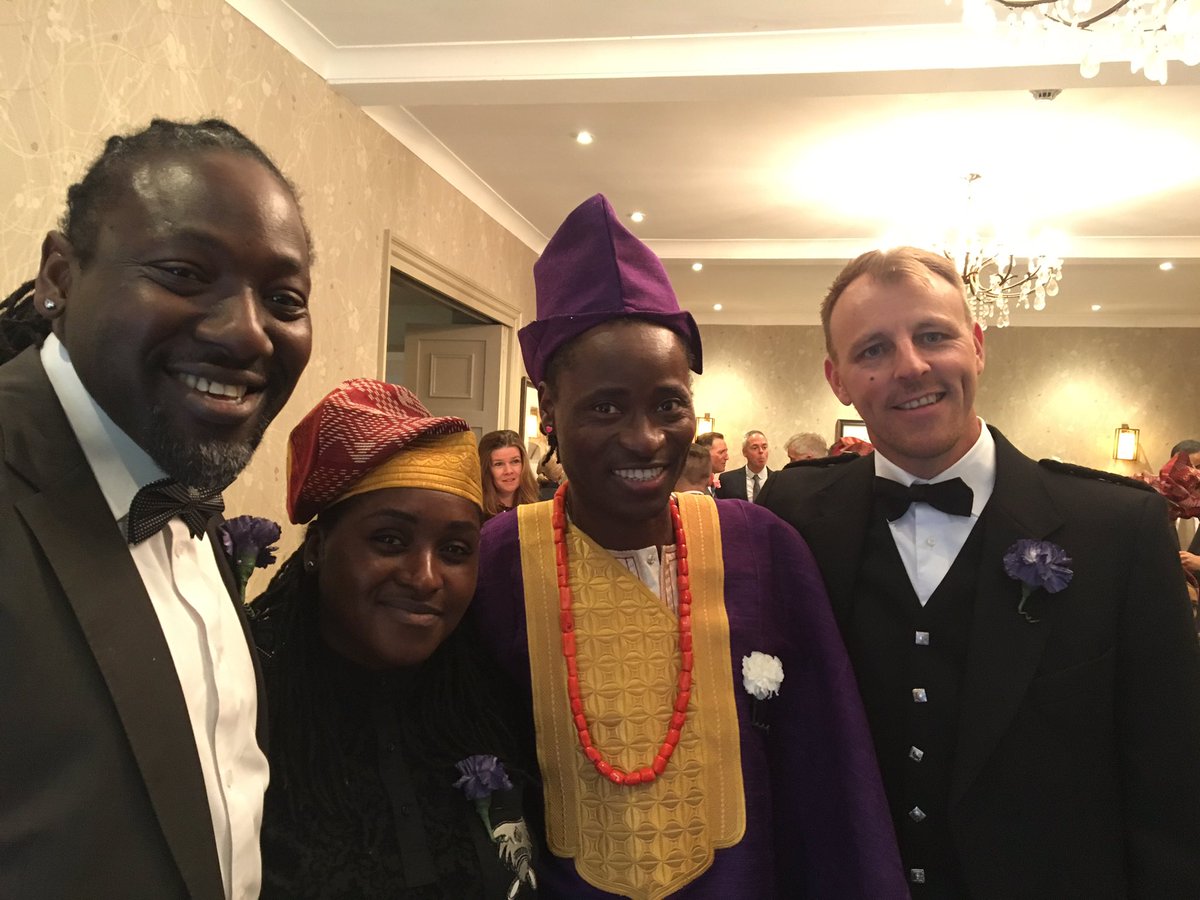 The couple flanked by Gay Nigerian pastor Jide Macaulay and a friend