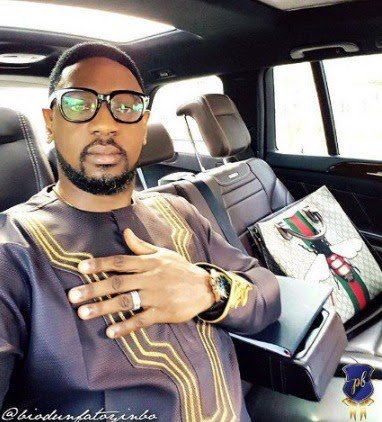 So COZA Commonwealth of Zion Assembly calls itself the wealthy place so its no surprise if the leader of the flock does indeed flaunt that wealth.
Pastor Fatoyinbo got popular after the Ese Walter Scandal,but its his affluence and show of wealth that makes the news these days. Luxury cars,luxury trips,parties abroad, His own JESUS is totally New school!
So I was suprised when he began to trend cos he shared the photo above Errr...Its a good photo,he's showing off his ring yea what else ohhh! ohhh! that Gucci Man bag.
Twitter has been tearing him to shreds on why a pastor would carry a designer bag worth millions of Naira if some of his member are hungry or something...
Why should someone be criticized for using or wearing designer Labels because he is a pastor??,it could have even been a gift,recall his Porsche was also a gift..
Well... what would JESUS DO?!(WWJD!)