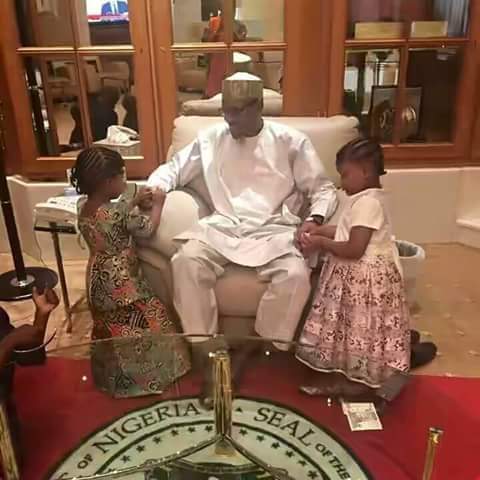 This Photo made the ronds recently of Nigeria's president getting a mock manicure from his cute grandchildren..
A very harmless photo it seems like well wait till you look at the bottom right of the photo and you see the little girl on the right is stepping on some Naira note..
I think a 500 Naira note it looks like..But wait why should there be Naira notes on the floor in the statehouse?? Did someoen have a spraying party at Aso Rock or thats how Naira notes just fly about in Aso Rock??