W
hile some celebrities are taking their love off social media some cant seem to want to keep theor love under wraps!
Former most beautiful girl in Nigeria MBGN 2014 Iheoma Nnadi and top super Eagles footballer Emmanuel Emenike have now conformed they are an item.
They are cUrrently On vacation Together and they both shared posts confirming their relationship via their social media pages..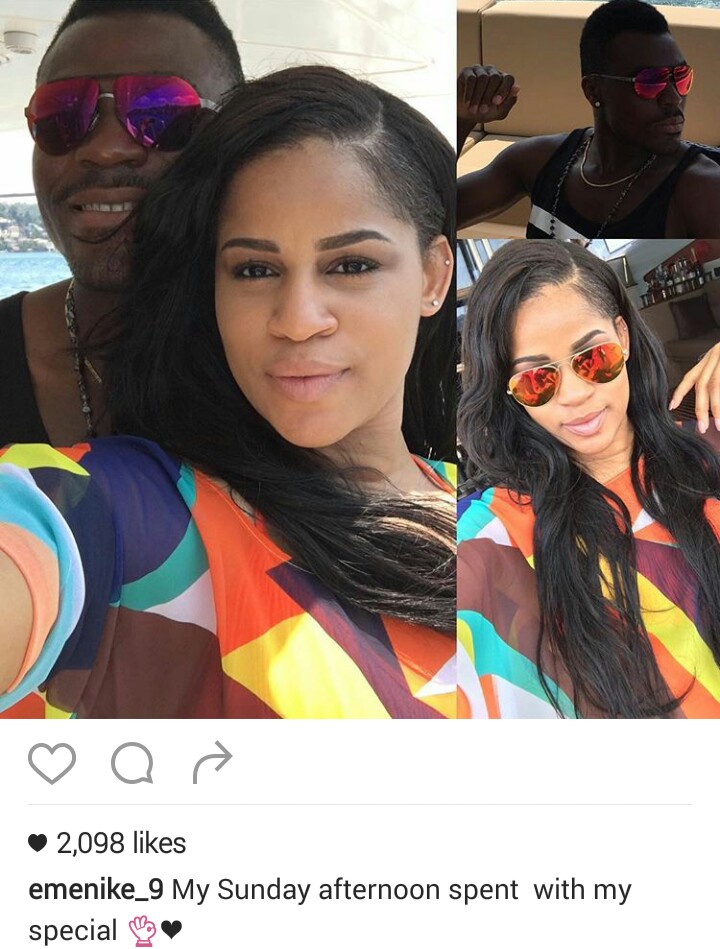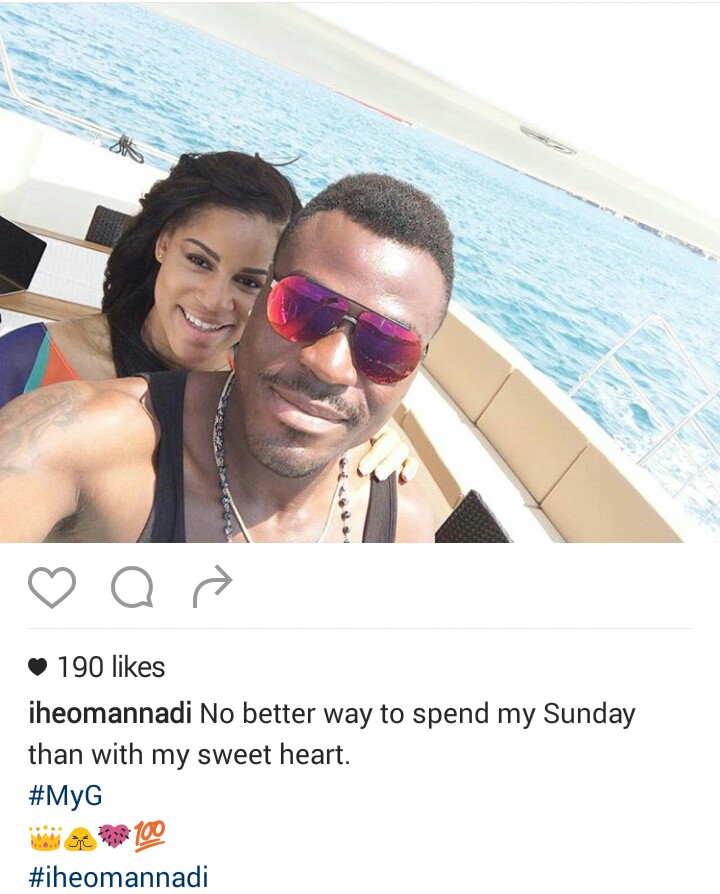 I guess this is like one of the updates where they are beside each and they peeping at their fones..
Imagine the scenario below...
Iheoma is like lemme see the photo you want to use...Emmanuel shows her and she's like no my head is too big there use a finer photo na.. lol..
Then Emmanuel shows her another one and she's like ehen oya post that one me too i will post in a few minutes we need to let them know we are together infact we are going to be trending on the blogs for sure lol..
I guess we now have a new power couple to talk about right?? or maybe not??