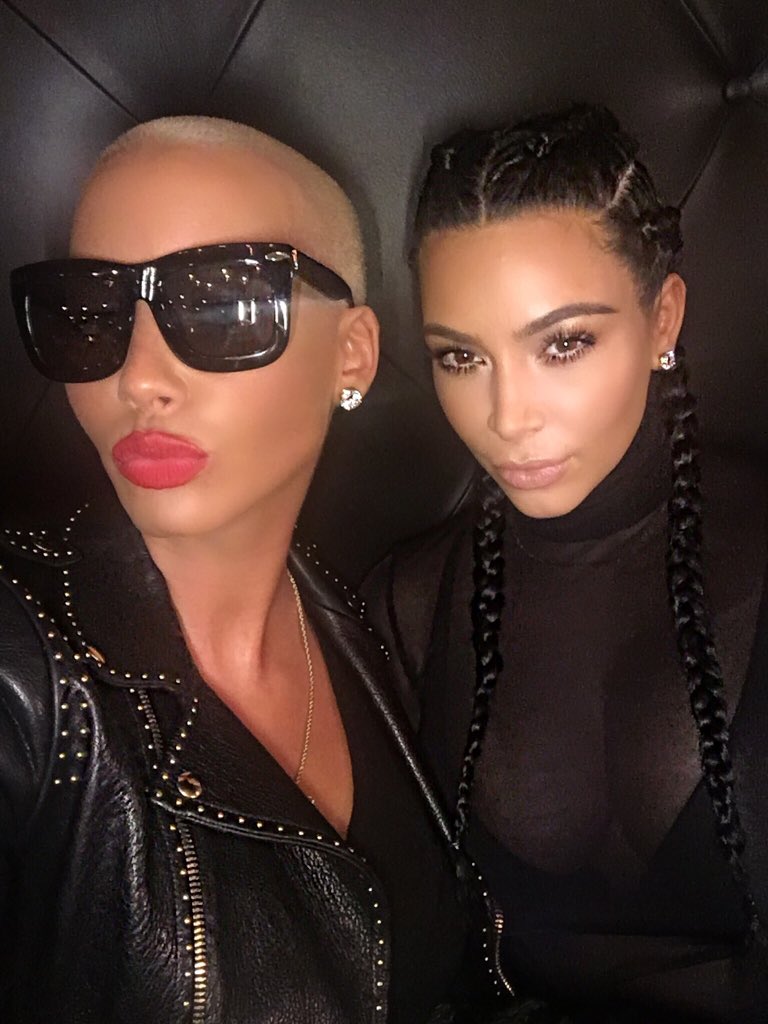 No Holup guys !It's all a bit too much! dint Amber,WIZ Khalifa and Kanye West tear each other apart on twitter sometime last week?
Kanye even said he was the reason why Amber and Wiz have Sebastian their son and of course Amber releasing a kinky lil secret of Kanye liking his Butt Fingered Ewwww..!
well it seems while the men are Warring the women know better than to join them.
The stars both shared the photos on their pages.
We need more than tea to digest this Kim Darling..What Would Kanye say?
So wait Kim and Amber are now friends I mean they once dated the same man who ended up marrying Kim,Blac Chyna who is friends with Amber and used to be friends with Kim is now Dating Kim's Brother Rob and Wiz and Kanye are at each other's throats..
And ohh if Blac Chyna decides to have Kids with Rob and then say Kylie and Tyga have kids together considering Tyga and Blac already have a son, what so are they are half siblings or what..That seems abit confusing and very messed up! Whew!