The United Kingdom has began its course to deport over 28,000 Nigerian illegal residents of the country back to their home country Nigeria.
The first batch of 500 Nigerians arrived home soil via the Murtala Muhammed International Airport Lagos today Wednesday 25th.
According toreports most of the returnees who were not allowed to pick any belongings are here stranded as they dont seem to have family members back home.
The Nigerian government has frowned at the mass deportation, stating that efforts must be made by the UK government to ensure those being deported are really Nigerians, medically fit to travel and have a role to play in the country meaning they should be able to fit into Nigerian society.
Photos of some of the returnees below..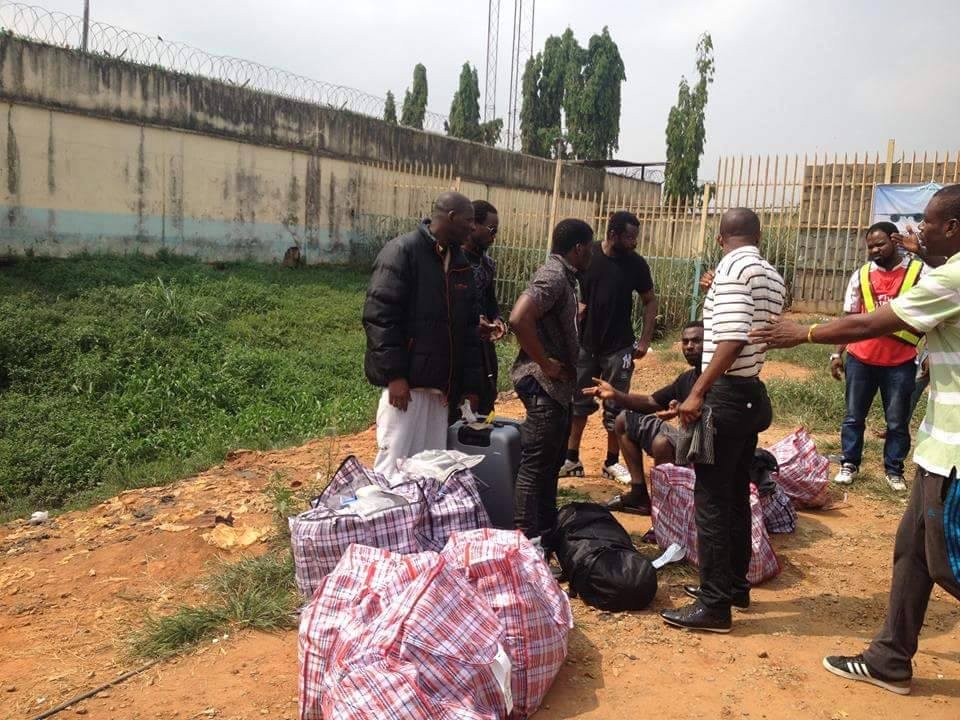 UPDATE;
The UK Immigration body UKBA has now denounced the reports of 500 being deported putting the actual number to be 50.