The Actress was recently in Ghana for the ghandourcosmeticslimited Scent of Africa Launch and she stepped out in this monochrome number..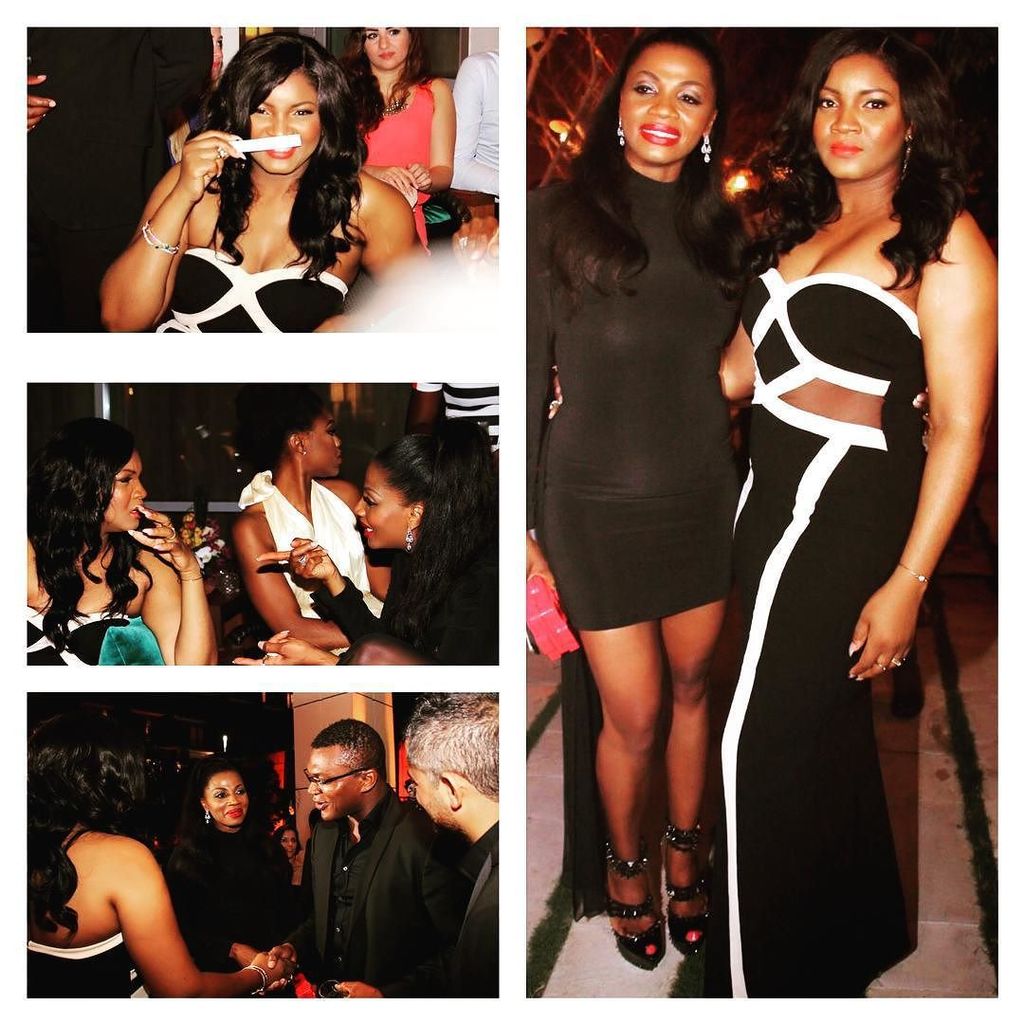 The mum of four mingled with guests and says it was so much fun!
This photo however caught my eye omosexy says she's her assistant Yolanda who worked with her while in Ghana for the launch..
An interesting conversation ensued in the comment section of the photo between Yolanda and OmoT
Omotola;Thanks Yolanda, as I leave Accra I realize again it truly is not how important you or your position is but how you make the best of you and your opportunity. Thanks for being a great assistant. 💛💛💛
Yolanda;Dear Omotola. Our African queen. It was an honour and pleasure working with you God bless you and look forward to working with you again and your kind words of encouragement . You are an inspiration to all working
mothers. Yolanda V Ofori
Omotola;Don't change. You're adored!
Isnt that so sweet! that people value people who work for and with them, I think its a very good quality to have..