I dont get it! Dencia is a skin expert her products are the "Best" so why need a breast milk facial?? which sounds so ewwww..BTW I mean she says.. "I'm gonna use my sister's breast milk as facial for a whole week and see what happens"
I guess we now know why Dencia covers up from head to toe and sometimes steps out like this..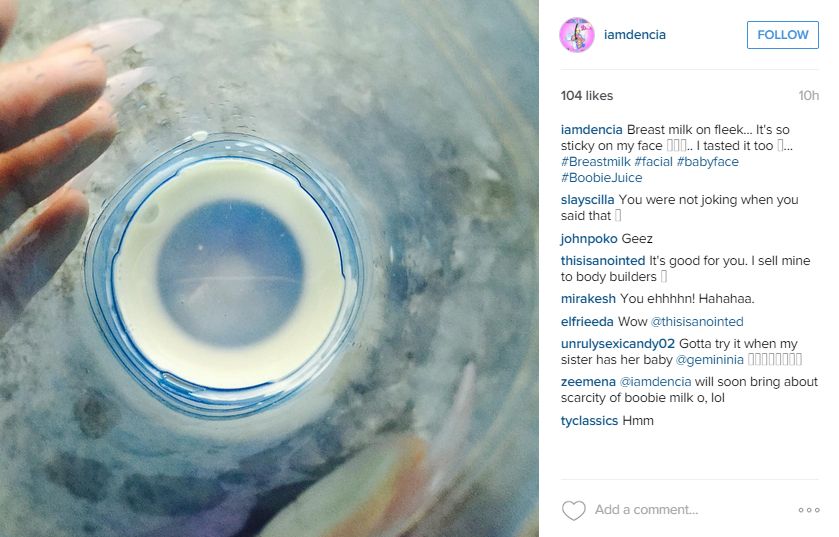 Well the beauty expert is already showing off her stash of breast milk an has started her facials
Would you tow Dencia's footsteps and try a beast milk facial?!