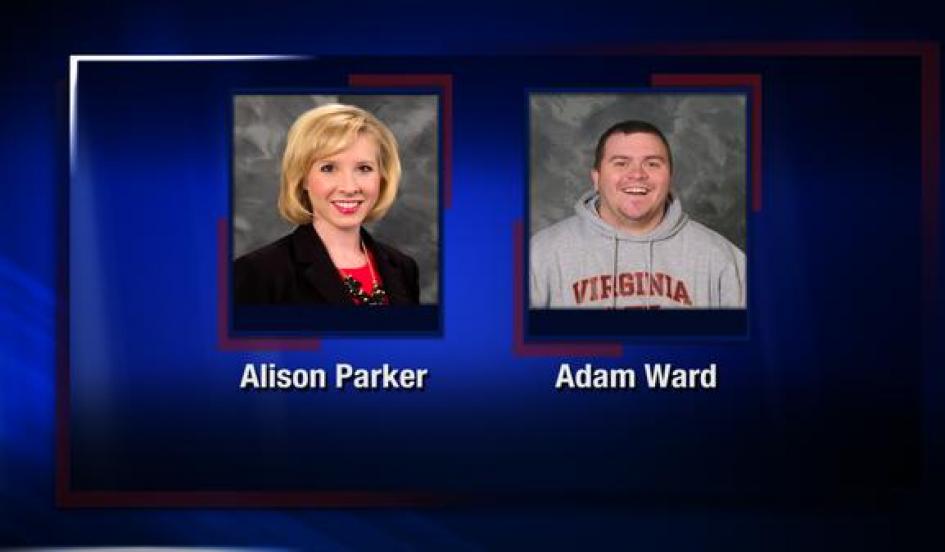 In a sad and shocking tale a Journalist and photographer/cameraman were shot dead by a gunman as they carried on a live interview in Virginia this morning.
The CBS news station WDBJ has confirmed that reporter Alison Parker and cameraman Adam Ward have both died died while Vicki Gardner a local chamber of commerce director whom they were interviewing was shot in the back and has had to be wheeled in for emergency surgery.
Video of the broadcast which is too gruesome to put on here shows Parker and Gardner scream and duck after gunshots ring out and the cameraman falls to the floor but still manages to capture the attacker as his camera was still filming. Ward was 27 while Parker was only 24. Police authorities are said to be on a man hunt for the gunman.
Sad!
UPDATE;
The Gunman has now been identified as a former employee/news Anchor of the TV station Vester Lee Flanagan, known on air as Bryce Williams. he live tweeted the attack which he said he carried out due to being faced with racism at work,being reported to HR by both Alison and Ward and then being sacked and replaced by Alison.
Williams had also previously filled a racism suit against a TV station he worked with before WDBJ