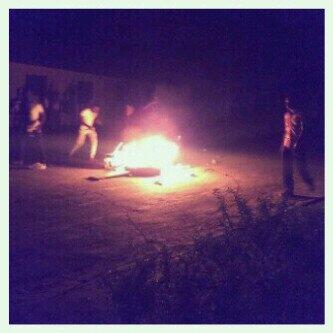 The Students are said to be rioting and razing down buildings,smashing cars and causing mayhem all over the university campus.
The students are said to be angry because they pay alot of money which gets increased everytime and there are no facilities like water or even electricity for the students to use.
Una get mind die for our time we no fit try am!